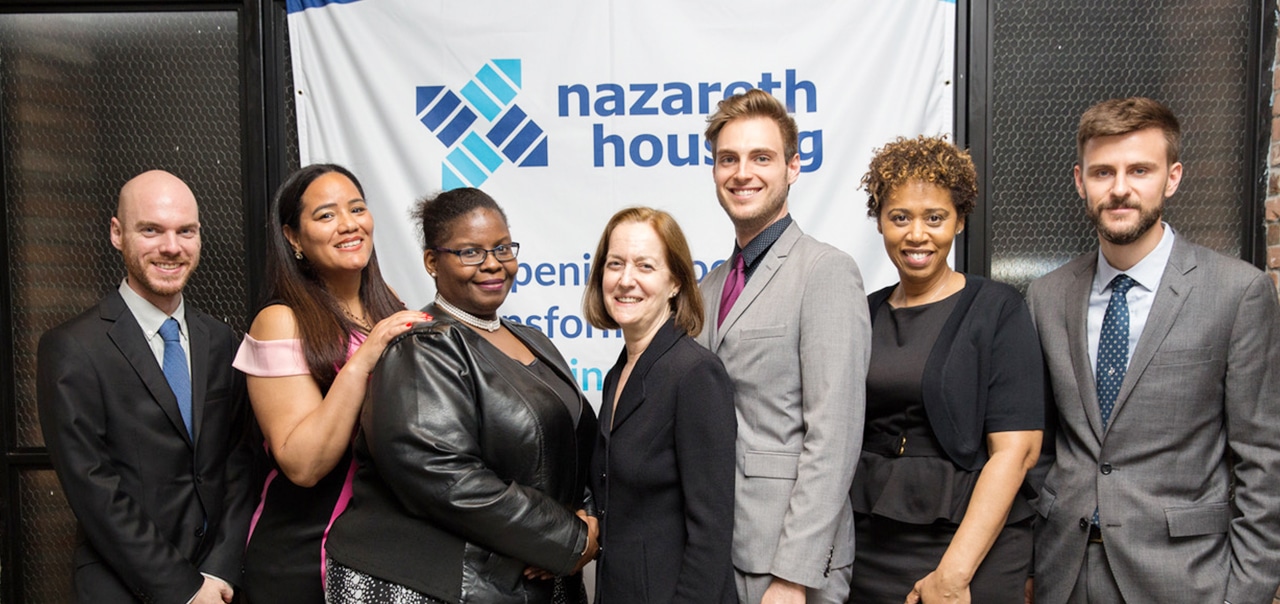 Emergency Shelter Case Manager
Location:
Bronx
Summary of the Position:
The Case Manager (CM) is a member of a team of social service professionals that provides critical services in an emergency family shelter environment. The CM works with residents providing intensive case management, advocacy and self-sufficiency building. Supporting families in employment, benefits and resource building, the case manager's end goal is to enable families to return to stable, permanent housing. To ensure compliance with various agency contractual requirements, the CM must maintain detailed case files including intake, assessments, unit inspections and DHS reporting. The CM should have a sound working knowledge of social service programs available to strengthen families in New York City including HRA, health, employment and financial literacy. The position includes one Saturday/Sunday a month on site to provide intensive case management support in partnership with other staff members.
Responsibilities:
Supportive Services
● Provide comprehensive case management services which include, but are not limited to: holistic intakes and assessments, providing appropriate resources, tools, and counseling to assist households in achieving their case plan goals.
● Deploy strength-based case management practices to assist clients in achieving their goals. Areas to be evaluated include: independent living skills, employment readiness, referrals to community providers for substance abuse, mental health care and other services needed for clients to achieve ILP goals.
● Develop Individualized Living Plans (ILP) for each household based on comprehensive assessment
● Actively engage with clients to assess client progress against goals and to ensure ILP outcomes are met or changed as appropriate.
● Make referrals for required services as identified in the ILP and ensure that referrals are completed; track and document client progress.
● Assess benefit eligibility and assist clients to enroll in all relevant programs (SNAP, SSI, HRA etc.)
● Assist client to develop household budgeting skills and refer for credit repair or financial coaching as needed
● Conduct unit inspections, reviews results with client and develops corrective action plan as needed
● Collaboratively work with Housing Specialist team to identify and secure permanent housing options as well as ensure client compliance with housing search protocols.
● Conduct crisis and risk assessments in consultation with supervisor/ team; refer to outside agencies as appropriate.
Case Administration
● Complete progress notes on every face to face/ telephone contact with client or collateral contact in real-time
● Collect and maintain all necessary documentation needed to support assistance provided and meet social services programs' policies and requirements
● Work closely with other organization programs or departments to maximize participant outcomes, program goals, and organization mission
● Document and maintain up-to-date information on services provided to households in CARES and
Foothold/AWARDS in real-time of household interaction or case development
● Complete program reporting as mandated by agency partners or program director
● Maintain electronic and hard copy case records; ensure all relevant documentation filed in client chart
Required Qualifications:
● A bachelor's degree in Social Work or a related field with a minimum of two years experience in casework (or approved equivalent) and/or working with homeless families in Tier II settings
● Experience and knowledge in homeless services sector, case management, mental health, domestic violence, substance use and permanent supportive housing experience
● Knowledge of EBP such as trauma informed care, strength-based case management, boundary setting, family-centered case management preferred
● Knowledge of entitlement benefit programs and processes to enroll in and maintain such supports
● Preference is given to those with CARES or other case management system experience
● Ability to identify and implement best case management practices for the organization
● Bi-lingual English/Spanish required
● Flexible work schedule to include some evenings and/or weekends as needed
Skills Required:
● Highly motivated self- starter with the ability to coordinate multiple projects/ tasks simultaneously in a high-pressure environment
● Detail-oriented with strong organizational skills
● Proven ability to work independently as well as effectively in a team environment
● Excellent written and verbal communication skills
● Strong computer skills: CARES, AWARDS, Microsoft Office, Google and other database software used to track service delivery
● Ability to manage difficult situations and make interventions and seek outside assistance as needed
● Strong ability to effectively resolve and cope with immediate crisis situations
How to apply:
Please submit the following via email only to: jobs@nazarethhousingnyc.org
● A cover letter explaining your interest in the position and how you see yourself contributing to our mission.
● A current resume or CV
If you are interested in joining a team of passionate individuals fighting for a better New York, send your resume and cover letter to:
Our Values
Self-Sufficiency

Responsibility

Well-Being

Integrity

Diversity

Compassion