Our volunteers are vital in our mission to provide housing stability and economic independence among families, seniors, and youth of New York City.
If you are passionate about ending homelessness, becoming a volunteer at Nazareth Housing is where you can put this passion to work. From Louise's Pantry, holiday parties, renewal projects, and special events, there are many opportunities to make a difference.
We are stronger when we work together, and so we welcome all those who wish to join us in our mission!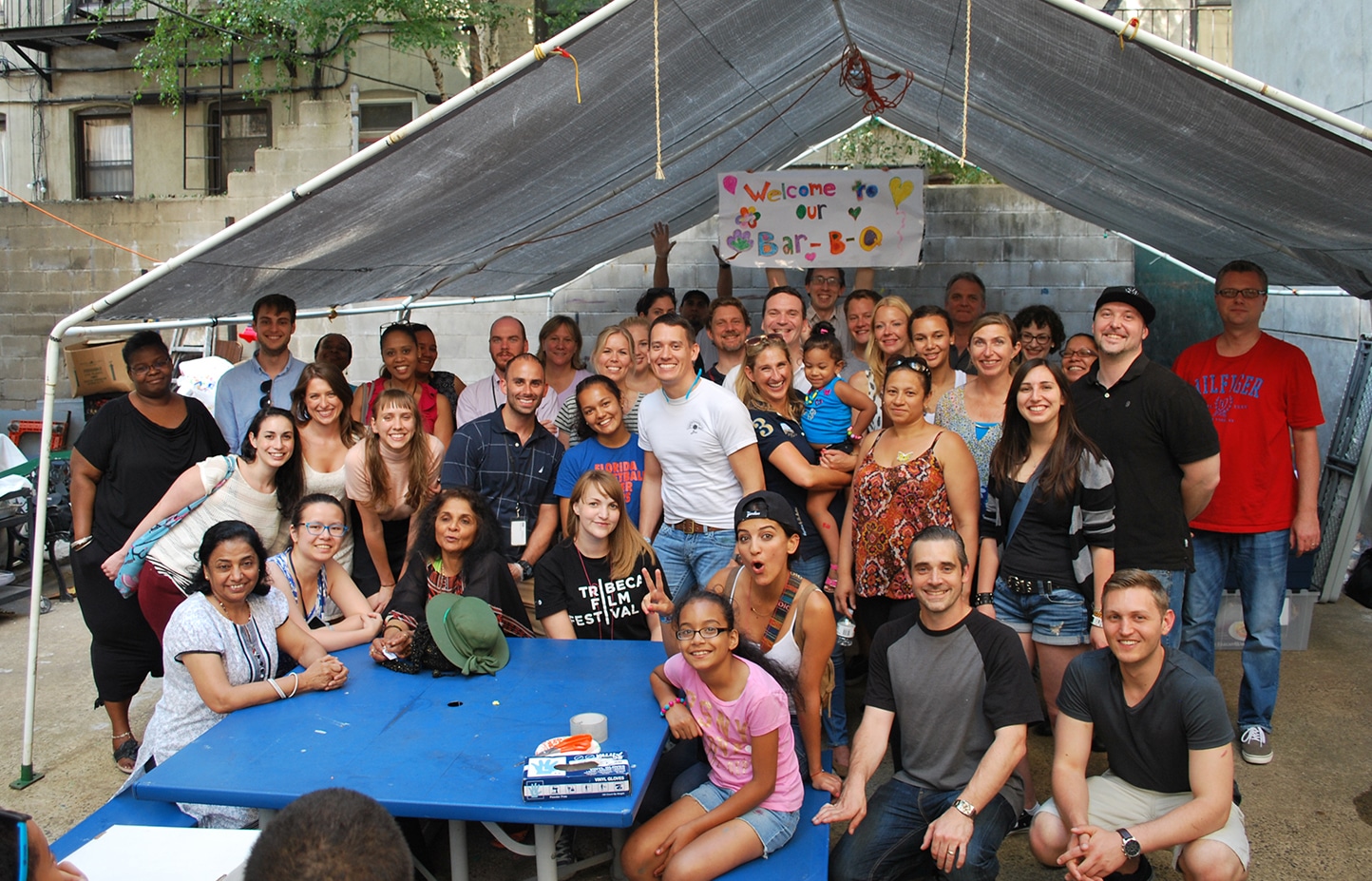 Upcoming Volunteer Opportunities
Solar Installation with Nazareth Housing and GRID Alternatives Tri-State
Date: Mid-February (specific date TBD)
Time: TBD 
Description: Nazareth Housing is going solar, and we need volunteers! 721 E 6th St. will be the first project in the Affordable Solar New York program, and one of the first multifamily buildings to go solar in the Lower East Side. Interested in volunteering on the installation?
Contact Chris Barrett for more information:
cbarrett@nazarethhousingnyc.org
(646) 713-2729