Please Join Us to Celebrate
---

Opening Doors, Transforming Lives, and Unlocking Potential Since 1983
Tuesday, May 22, 2018
SECOND.

849 SIXTH AVENUE AT 30TH STREET
NEW YORK, NY
---
6PM – Cocktails
7PM – Program
Dessert to Follow
Honoring
Daniel T. Condon
Founding Partner, Condon O'Meara McGinty & Donnelly LLP
Corporate Leadership Award
&
Playhouse Creatures Theatre Company
Community Service Award


Nazareth Housing promotes housing stability and economic independence among low income families and individuals in New York City.
---
Your donation enables us to provide homelessness prevention services, supportive housing, emergency shelter and urgent needs assistance.
At Nazareth Housing, we work with families to help them find a new start, after they have experienced the lows of eviction, job loss, and financial hardship.
We are committed to unlocking the potential and transforming the lives of all who come through our door.

2018 Honorees
---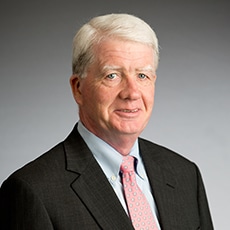 Daniel T. Condon
Founding Partner
Condon O'Meara McGinty & Donnelly LLP
EXCELLENCE IN CORPORATE LEADERSHIP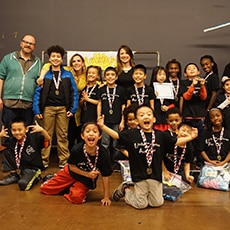 Playhouse Creatures Theatre Company
Julie & Bob Anello
Matthew Biben
William Gerlich
Marc Hudak
Linda Imes
John Kiernan
Tom McMahon
Sara Moss


Charlotte Myers
Matthew P. O'Dell
Betsy & Kenneth Plevan
James J. Reilly
Paul Saunders
Rebecca & Josh Williams
Frederick Wodin
Tara Chambers

Eric R. Dinallo

Steven M. Edwards

Sr. Irene Ellis, O.P.
Allison Franco

Mary Beth Hogan

Mary C. Kilbourn

Bennette D. Kramer




Mary Catherine Orr




James Ryan




Leonard Shavel




Cari Wint




Stephen Wronski
2017: James Mangan
2016: Michael Zarcone
2015: Bob & Julie Anello
2014: Paul Saunders
2013: Matthew Biben
2012: Maurice Vaughn & Eugene Schneur
2011: Deborah VanAmerongen
2010: Priscilla Almodovar
2009: Steven M. Edwards
2008: Paul Dodyk & Peter Eikenberry


2007: Betsy & Kenneth Plevan
2006: Audrey Strauss & Rusty Wing
2005: Richard A. Carlson
2004: John Kiernan
2003: Jim & Anna Fantaci
2002: Sister Marion Agnes Daniel, MSBT
2001: Robert M. Hayes
2000: Henry A. Freedman
1999: Ann M. Martin

For more information, please contact:
---
Sander Randall
Communications Manager
srandall@nazarethhousingnyc.org
(646) 713-2724
(347) 396-3165