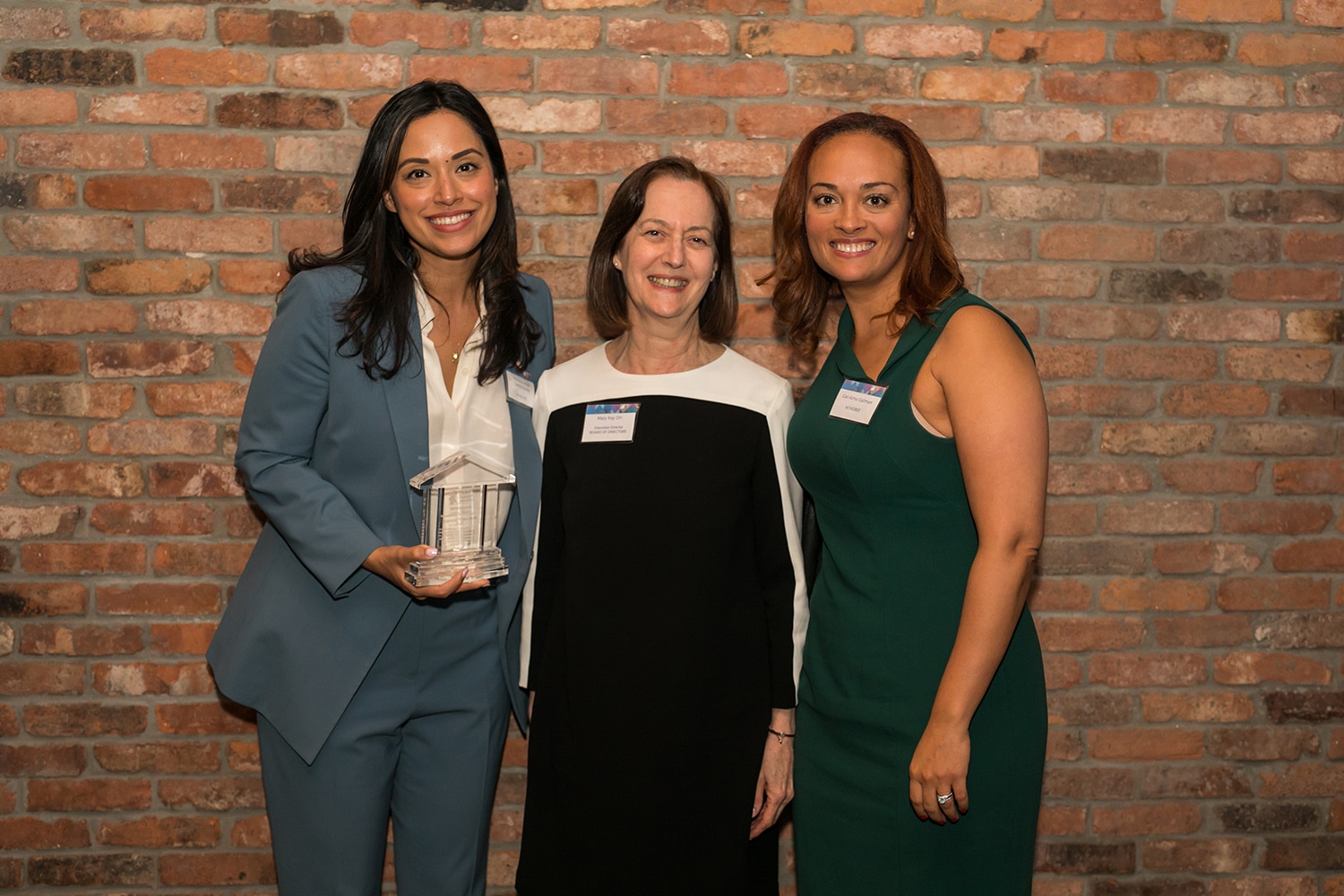 Nazareth Housing is "small but mighty" — a mission-driven, grassroots organization that leads with a big heart and is fiercely committed to serving our clients. On May 16th, our donors gave voice to that mission with unmatched support and enthusiasm. We can only do what we do with the help of our constituents, and we can do more now because of their generosity.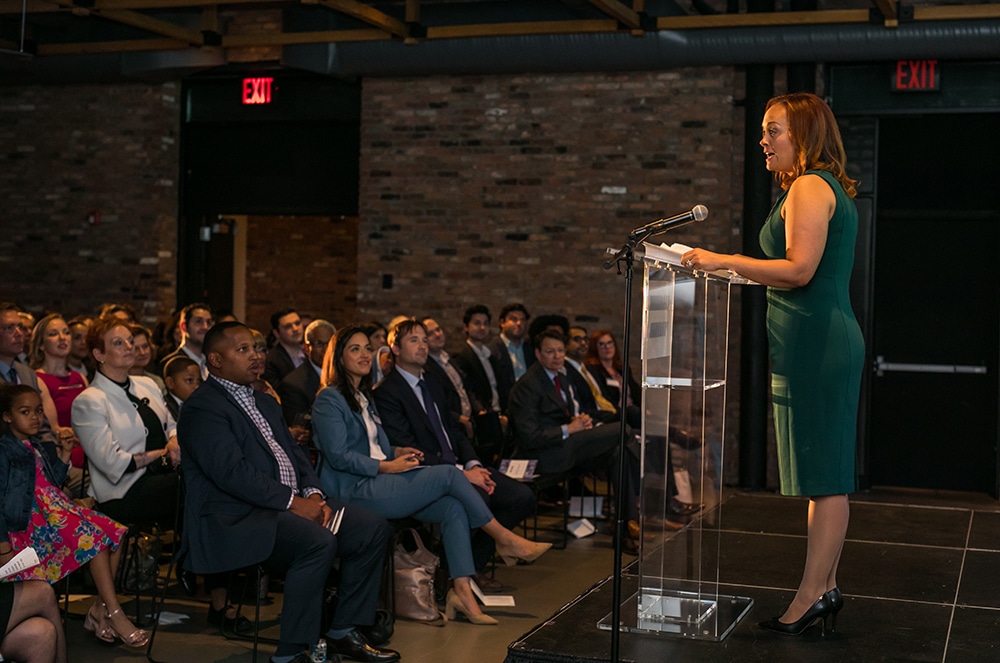 Nazareth Housing presented the 2019 Corporate Leadership Award to Cari Almo Gallman for her longstanding commitment to Nazareth Housing's mission of ending homelessness and her dedication to ensuring the continued success of nonprofits in New York City.

Cari is currently Assistant General Counsel at Bristol-Myers Squibb, where she serves as the lead commercial and regulatory lawyer for the Global Oncology Business Unit. Before joining Bristol-Myers Squibb, Cari was a member of the Litigation Department at Debevoise & Plimpton LLP. She holds a J.D. from Harvard Law School and an A.B. from Princeton University.

Cari is an eight-year member of the Board of Directors of Nazareth Housing and a tireless advocate for the thousands of low-income New Yorkers we serve together each year.
Nazareth Housing presented the 2019 Community Service Award to Councilwoman Carlina Rivera for her unwavering commitment to our community and for her longstanding work to improve the lives, resources, and well-being of the residents of the 2nd Council District and Manhattan's East Side neighborhoods.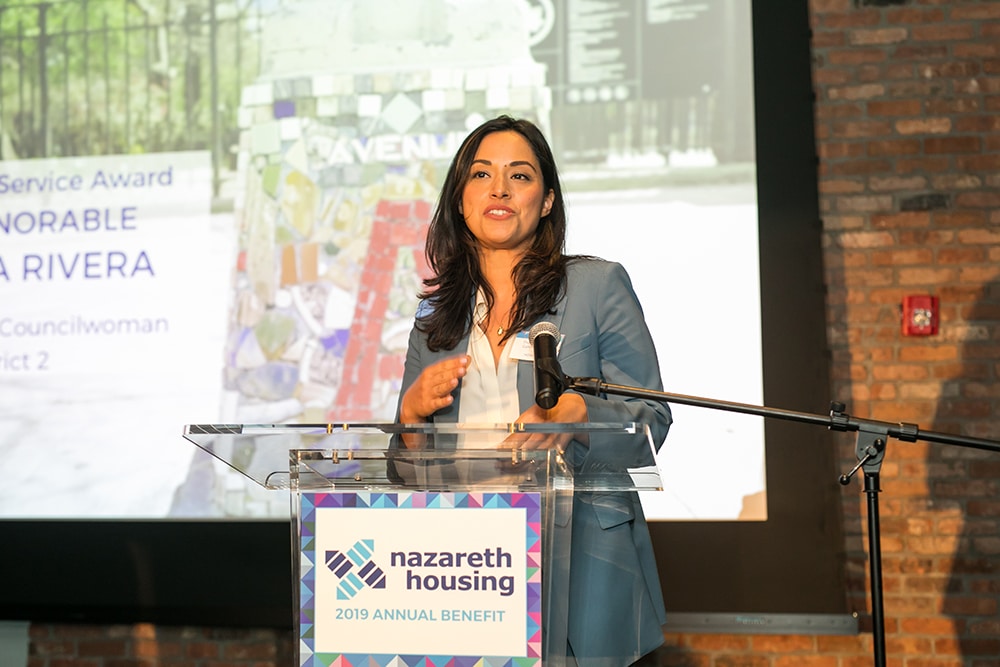 Councilwoman Rivera has a history of bringing people together to improve the lives, resources, and well-being of the residents of Manhattan's East Side, whether as a community board member, as part of an affordable housing task force that delivered 500 units, or on a working group that secured funding for East River waterfront resiliency. Councilwoman Rivera's efforts in the immediate aftermath of Hurricane Sandy ensured the safety of 10,000 homebound residents and helped establish a Lower East Side disaster recovery network instrumental in the response to the Second Avenue Explosion that today is a model for community-based urban planning.

During her time in the Council, Councilwoman Rivera has already introduced and passed legislation related to sexual harassment, immigration, criminal justice reform, affordable housing, small business survival, and bicycle safety.
Nazareth Housing would like to thank our supporters once again for helping so many individuals and families build a pathway out of poverty. They are the newest members of the Nazareth community and we hope they will stay with us as we empower even more New Yorkers to lead lives filled with possibility and opportunity.