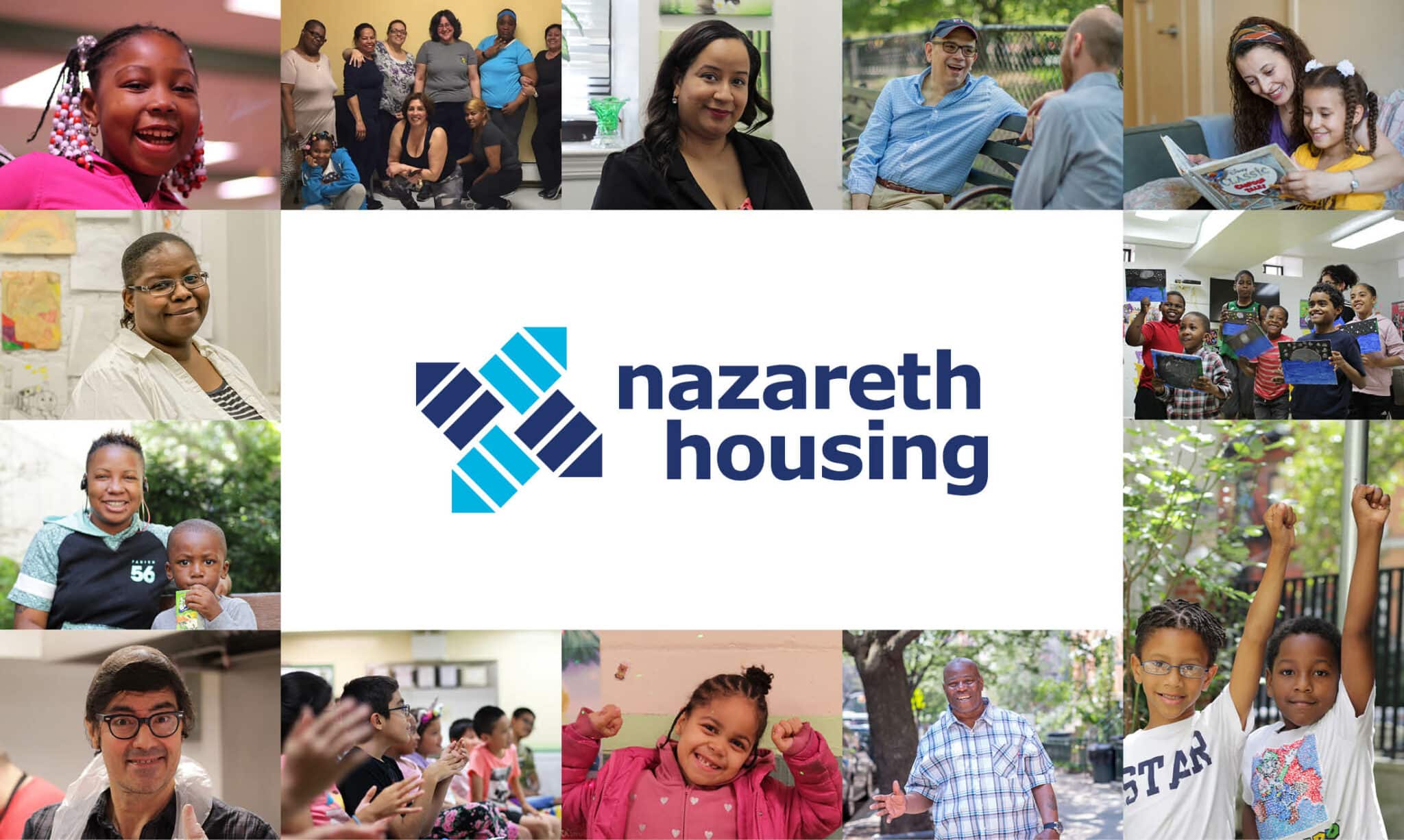 Dear friends of Nazareth Housing,
As a grassroots human  services organization, Nazareth Housing has always put the well-being of our community first and foremost. The COVID-19 pandemic means that  many already vulnerable New Yorkers face increasingly uncertain futures. We remain steadfast in our commitment to end and prevent homelessness while doing so in a safe, organized, productive manner that prevents the spread of COVID-19 throughout our community.
Nazareth Housing has  proactively taken the following steps to preserve the safety of our community while continuing to deliver our essential services: 
Emergency Family Shelter, Louise's Pantry Food Security program, Supportive Housing, and Maintenance staff are operating on a staggered, alternating schedule, reducing the points of contact between staff, clients, and the broader community while minimizing disruption to these critical services. 

 Our Homelessness Housing Stability Support team is working remotely and continuing to assist  clients every day with benefits enrollment, eviction prevention, urgent needs assistance and housing applications. . Please call or email a case manager if you need assistance of any kind: 

info@nazarethhousingnyc.org // 

212-777-1010, press 2

Louise's Pantry will operate during normal hours using a pre-packaged model, reducing the instances of contact between staff and clients. Bags will be packed beforehand, and distributed to clients one-by-one.

We have cancelled all VITA Tax Clinic appointments for the duration of New York State's PAUSE Order. Because the  Federal tax filng deadline has been extended to July 15, we plan to reopen the VITA site once health officials state that social distancing is no longer required.  In the meantime, we are evaluating the feasibility of offering a virtual VITA program. All clients will be contacted with the opportunity to reschedule.

Offices have been reorganized to maintain the recommended 6 feet distance between individuals, and all offices and residences are stocked with hand sanitizer, gloves, and other cleaning supplies.

Our Maintenance staff continues to redouble their efforts in sanitizing all surfaces in our buildings and service sites.
We will continue to work closely with community partners, elected officials, and our government agency partners to communicate plans and implement measures to reduce the risk of COVID-19 to all New Yorkers.
We are stronger and more effective when we act as a community. Together we can stop the spread, flatten the curve, and ensure that vulnerable New Yorkers thrive in the face of this unprecedented hardship.

Mary Kay Orr
Executive Director, Nazareth Housing