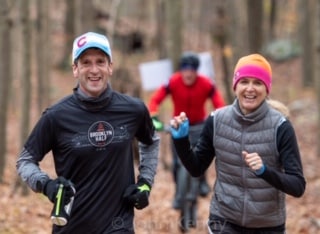 We are incredibly excited to announce that Ben Lawsky completed his solo ultramarathon on Sunday November 1, 2020!

Ben ran 31 miles on difficult trails and raised $20,000 for Nazareth Housing programs through GoFundMe. He and his wife will make a matching donation, bringing the total fundraising effort to $40,000. Ben was joined for 7.5 miles by his running partner and one of the 2020 Virtual Benefit panelists, Nancy Easton.
"[My wife] Jessica and I are thrilled and humbled to support such a wonderful and well run organization that is truly helping to heal our world," Ben said, "We look forward to staying in touch and continuing to help when needed."
You can see more updates about Ben's run and his incredible fundraising campaign on GoFundMe.