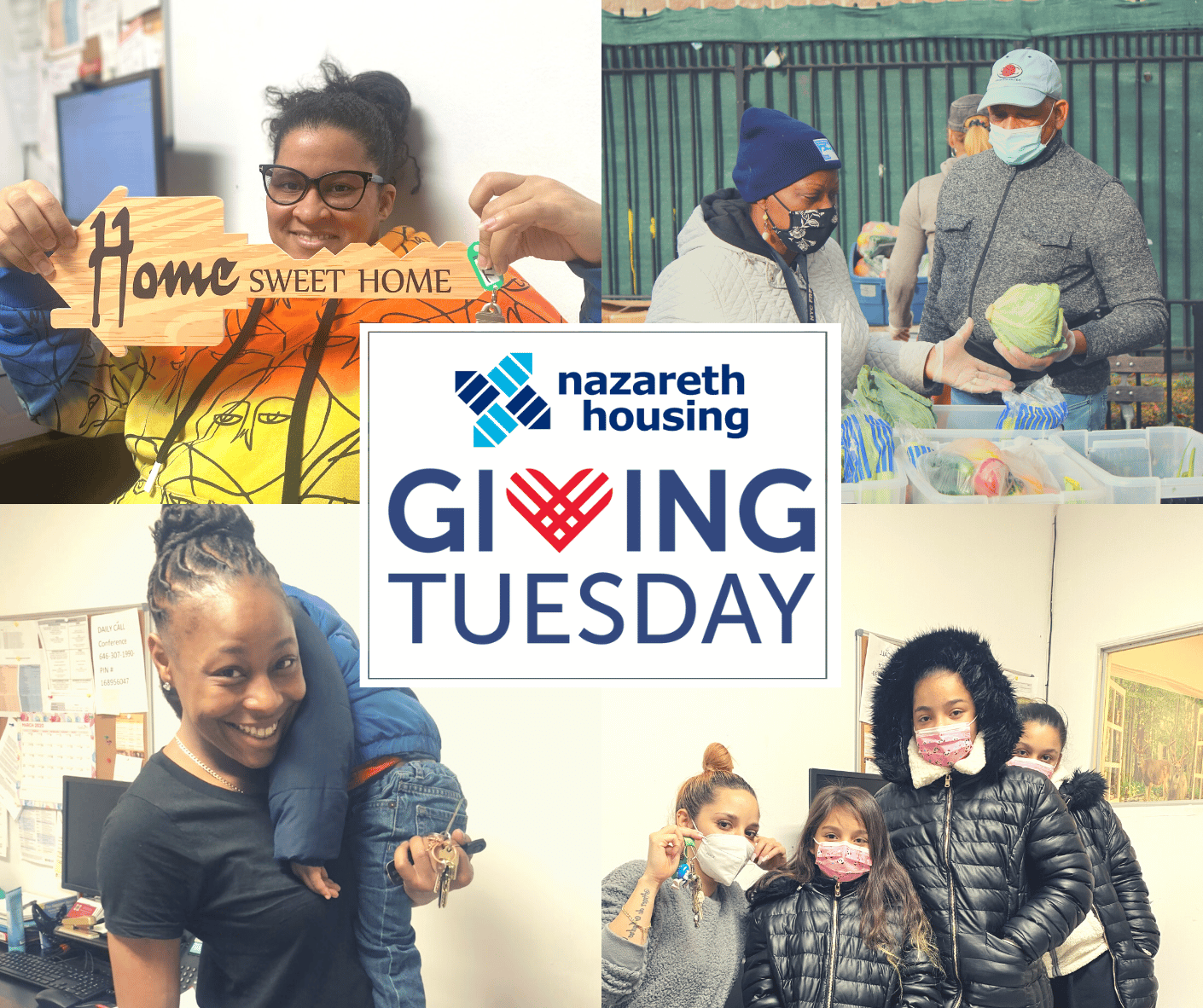 #GIVINGTUESDAY 2022
This past year has been a year of re-emerging, re-building, and re-connecting. Nazareth Housing staff have been at the forefront, working with our neighbors who have faced instability. We never shut down during COVID, and in 2022, we threw our doors wide open and welcomed our community back in person. And what we learned was that, while our community has been struggling, it is also resilient.
Nazareth Housing has been on the frontline, helping households address day-to-day needs. As inflation drives up the cost of groceries, Louise's Pantry fills a critical need by providing fresh fruits and vegetables, whole grains, meat, dairy, and dry goods to nearly 400 families every week. This month, Louise's Pantry distributed nearly 1,000 Thanksgiving boxes that included turkey and chicken, fresh vegetables, and dairy to families in the Bronx and Lower East Side so they may celebrate the holiday with their loved ones.
Every day, our eviction prevention team helps families stay stably housed so they can remain in their communities. This year we assisted 236 clients in applying for affordable housing through the New York City housing lottery. 100% of households who came to Nazareth Housing for eviction prevention services retained their housing and will be celebrating the holidays in their homes.
November 29th is Giving Tuesday, and we ask that you join the global movement of giving and support Nazareth Housing's life-affirming work. Your support sustains programs designed to end and prevent homelessness and break the cycle of poverty for all.
Nazareth Housing has served vulnerable communities in the Lower East Side and the central Bronx for decades through periods of crisis and challenge. Nazareth Housing will continue to do what it has done for decades: open its doors, transform lives, and unlock the full potential of each and every individual.