As we emerge from the pandemic, Nazareth Housing is excited to return to SECOND to host its 2022 Annual Benefit on Wednesday, May 18, to celebrate our work throughout the pandemic, connect with supporters, and look towards the future with hope and gratitude.  Light food and cocktails served.
2022 Honorees
We are thrilled to honor Allison and Tom Franco, who have been long-standing champions of Nazareth Housing's mission to end and prevent homelessness in New York City. Their generous support has sustained Nazareth's critical programs that address housing instability, food insecurity and economic stability. We are also pleased to bestow the Community Service Award to Sunnie Casimiro, a retired IRS/SPEC tax consultant and longtime advocate of our free tax preparation (VITA) program.
Allison & Tom Franco
Nazareth Housing is proud to honor Allison and Tom Franco, longstanding and generous champions of its programs to address the deeply challenging issues of affordable housing, financial security and food stability.
A lawyer by training, Tom is a partner in the private investment firm of Clayton, Dubilier & Rice. Allison, a licensed clinical social worker, has provided extensive clinical services to children and families in need, served as a foundation program officer and is a dedicated volunteer in the community at large. She has been an active member of the board of Nazareth Housing since 2017.
Tom and Allison are committed to providing equal access to opportunity, and the tools necessary to achieve the best life possible for all New Yorkers.
Sunnie Casimiro
Sunnie Casimiro retired from the Internal Revenue Service as a Senior Stakeholder Relationship Tax Consultant in December, 2021 after 35 years of public service in the federal government. Ms. Casimiro held a wide range of positions at the Internal Revenue Service, including working for 22 years within the Stakeholder Partnerships, Education and Communications (SPEC) division. In that capacity, Ms. Casimiro oversaw SPEC partnerships with community based organizations to provide free tax preparation programs, financial education and asset building services to underserved communities. Nazareth Housing is one of the many NYC community based organizations that benefited enormously from Ms. Casimiro's leadership and oversight of its Volunteer Assistance Tax Program over the past 12 years.
Investing at these sponsorship levels sustains Nazareth Housing's critical programs and services for low income families and individuals including:
Establishes a new financial empowerment program in the Bronx
Subsidizes 8 apartments for very low income families
Invests in capacity building initiatives to sustain strategic growth
Provides admission for 10, marquee name/logo inclusion on all event materials and website
---
Feeds 6,000 people in 2 months at Louise's Pantry
Establishes a free tax preparation site serving 750 people annually
Funds an Eviction Prevention Specialist to keep at-risk families housed
Provides admission for 10, premier name/logo inclusion on all event materials and website
---
Supports a  free tax preparation site for the entire tax season
Pilots a new job readiness program for mothers of young children
Provides after-school programming for children in shelter
Provides admission for 10, name/logo inclusion on event materials and website
---
Provides affordable housing lottery application assistance for 40 families
Hosts a community Thanksgiving supper and food baskets
Develops safety plans for 10 domestic violence survivors and their families
Provides admission for 5, name/logo inclusion on digital event materials and website
---
Keeps 5 families safely housed through rental arrears assistance
Distributes fully-equipped backpacks for young children at Back to School BBQ
Purchases a new refrigerator for Louise's Pantry
Provides admission for 5, name/logo inclusion on digital event materials and website
---
Produces a summer youth creative theater program for 2 weeks
Pilots a diabetes education program for Louise's Pantry participants
Provides admission for 2, name/logo inclusion on digital event materials and website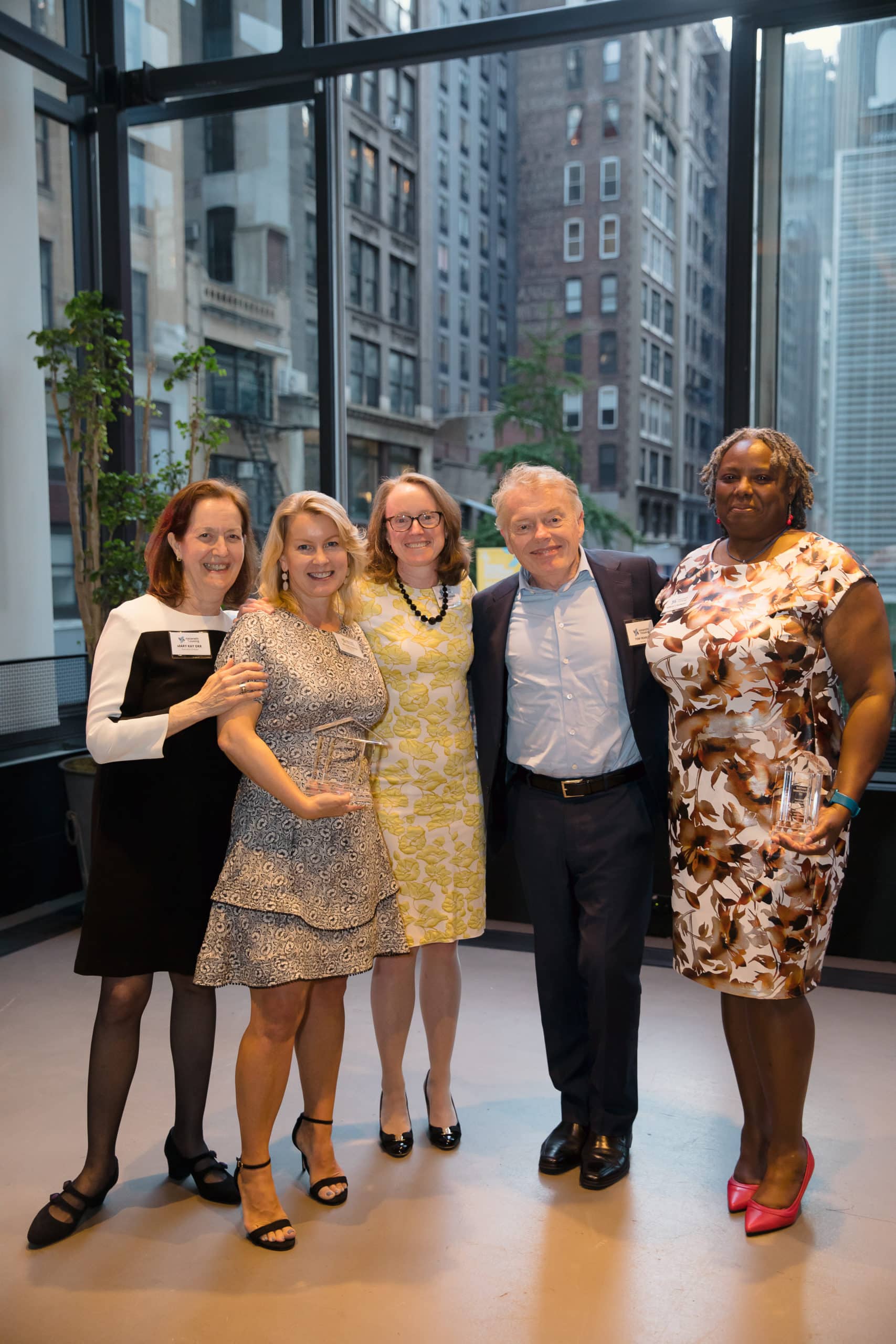 THANK YOU TO OUR 2022 SPONSORS
GUARDIAN
ANNA M. & JAMES FANTACI | ALLISON & TOM FRANCO
VISIONARY
DEBEVOISE & PLIMPTON, LLP | FRANCI J. BLASSBERG & JOSEPH L. RICE III
DREAM BUILDER
MARY BETH HOGAN & JOHN J. KENNY | RACHEL LEVINE & ANDREW J. CERESNEY | MARY KAY ORR
ROCKEFELLER GROUP | LEONARD B. & STEFANI J. SHAVEL | STEPHEN & ANN WRONSKI
ADVOCATE
KRISTIN SEBASTIAN & ALBERTO CRIBIORE | THE FORST FAMILY FUND | CARI ALMO GALLMAN & LEROY W. GALLMAN
PATRICIA GLORIOSO & MICHAEL GAGLIOTTI | GEORGIA G. & DONALD J. GOGEL | MARY C. KILBOURN & THOMAS H. SEAR
LAZARD LLC & WILLIAM RIDDLE | DAVID NOVAK
PARTNER
LOIS KOHN CLAAR & GARY CLAAR | DEE & KEVIN CONWAY | ERIC R. DINALLO & PRISCILLA ALMODOVAR
LUCY & STEVEN M. GALBRAITH | BENNETTE D. KRAMER | MARILYN & ROBERT B. MAZUR
RONA & RANDOLPH NELSON | MORGAN STANLEY | SUSAN O. & RICHARD J. SCHNALL | STEPHEN SHAPIRO
FRIEND
TARA CHAMBERS | SISTER IRENE ELLIS, O.P AND THE DOMINICAN SISTERS OF SPARKILL
JILLIAN GRIFFITHS & JIM CUSICK | HMC CAPITAL | SARAH KURZ & DAVID LIPPIN | RICHARD H. POWERS
KAREN & CHRIS RIBACK
Become A Sponsor