COVID-19 (Coronavirus) Resources
For the latest updates, text COVID to 692-692.
Para actualizaciones en español, envíe un mensaje de texto con COVIDESP al 692-692.
---
Call or Email Us for Assistance
Phone: 212-777-1010 Email: info@nazarethhousingnyc.org
If you need assistance with food, utilities shut off notices, or pending evictions, please contact us:
CDC Guidelines on facemasks:
CDC recommends that people wear masks in public settings, like on public and mass transportation, at events and gatherings, and anywhere they will be around other people.
---
Do's
---
Wear a mask over your nose and mouth to help prevent getting and spreading COVID-19.
Wear a mask in public settings when around people who don't live in your household, especially when indoors and when it may be difficult for you to stay six feet apart from people who don't live with you.
Wear a mask correctly for maximum protection.
Wear your mask under your scarf, ski mask, or balaclava in cold weather
Keep a spare mask to replace one that becomes wet from moisture in your breath, snow, or rain.
Store wet reusable masks  in a plastic bag until they can be washed.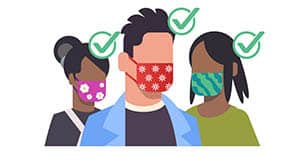 Don'ts
---
Put the mask around your neck or up on your forehead.
Touch the mask, and, if you do, wash your hands or use hand sanitizer.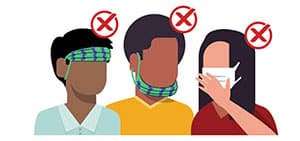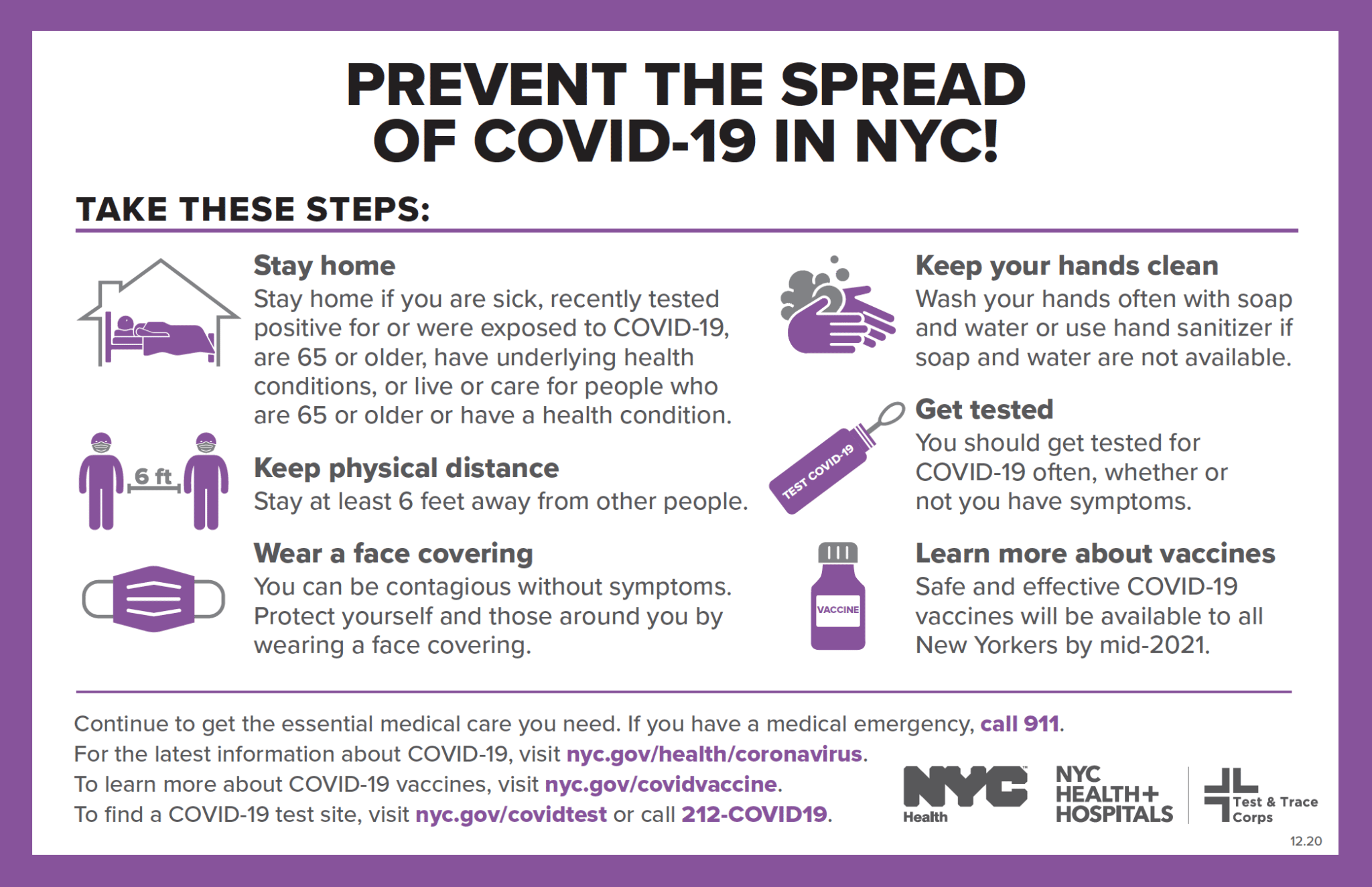 Vaccine Information
The COVID-19 vaccine is available to certain groups in NYC, including people ages 65 and older, health care personnel and other essential workers. People with certain underlying health conditions and people who are pregnant are now also eligible.
Find a Vaccine Appointment
Free Meals
For All New Yorkers (Students, Seniors, & Adults)
Any New Yorker who wants one can get three free meals a day at more than 400 Meal Hubs across the city.
Meals can be picked up at all Meal Hubs 7:30 am to 1:30 pm, Monday through Friday
Meals Hubs will operate for children and families from 7:30 am to 11:30 am, and for adults from 11:30 am to 1:30 pm

No one will be turned away at any time
All adults and children can pick up three meals at one time
Vegetarian and halal options available at all sites

No dining space is available, so meals must be eaten off premises
Parents and guardians may pick up meals for their children
No registration or ID required
https://schools.nyc.gov/freemeals
The Food Education Fund  has established a website to gather all food-related information in one place, which will be continuously updated: Food Hub NYC 
For Seniors
Seniors living in Manhattan can pick up free Grab-N-Go meals at any of the locations listed here: https://www.manhattanbp.nyc.gov/senior-center-grab-and-go-meal-distribution-list-current-as-of-friday-3-20-20/
Other Food Resources
The below resource guide includes information related to food access within the community, such as meals for students and seniors during this time, delivery services for people with disabilities, and resources for immigrants.
Text Alerts from Notify NYC
NotifyNYC is sending regular updates on the latest developments regarding coronavirus in New York City.
How To Receive Alerts:
Text COVID to 692-692. For updates in Spanish, text COVIDESP to 692-692. You will receive regular SMS texts with the latest news and developments. Para actualizaciones en español, envíe un mensaje de texto con COVIDESP al 692-692. Recibirá mensajes de texto regulares con las últimas noticias y novedades.
NYC Health + Hospitals
NYC Health
Mental Health
ThriveNYC has has a list of Mental Health resources that New Yorkers can access while staying home.
1-888-NYC-Well
https://thrivenyc.cityofnewyork.us
The New York State Mental Health Hotline can be reached at 1-844-863-9314
Domestic Violence
For anyone experiencing domestic violence, seeking resources or information, or questioning unhealthy aspects of their relationship:
NYC Domestic Violence Hotline: 1-800-621-HOPE
NYS Domestic Violence Hotline: 1-800-942-6906
National Domestic Violence Hotline: 1-800-799-7233
NYC Schools
The NYC Department of Education will post updates related to school closures and remote learning on their website. As of March 16, 2020, all public schools will close until April 20, 2020.
Learning from Home
If your child needs a device for remote learning, visit: http://schools.nyc.gov/devices
MTA Transportation
For information and updates on the MTA's response to the COVID-19 emergency.
https://new.mta.info/precautions-against-coronavirus
IRS Information
Tax Deadline Extension Q&A
The IRS announced special Federal income tax return filing and payment relief in response to the ongoing Coronavirus (COVID-19) emergency. Below are answers to frequently asked questions related to the relief provided.
https://www.irs.gov/newsroom/filing-and-payment-deadlines-questions-and-answers
Stimulus Payment Information
The IRS is are offering help for taxpayers, businesses, tax-exempt organizations and others – including health plans – affected by coronavirus (COVID-19).
https://www.irs.gov/pub/irs-utl/e-poster_payments.pdf
Payments For Social Security and Railroad Retirement Beneficiaries with Dependents
People in this group who have qualifying children under age 17 can visit IRS.gov and use the "Non-filers: Enter Payment Info Here" tool to claim the $500 payment per child.
Unemployment
You can file for unemployment by going directly to the New York State Department of Labor website at labor.ny.gov.
Public Benefits
The Community Service Society has assembled a helpful guide on public benefits: click here.
Centers for Disease Control CDC)
The Centers for Disease Control has constantly updated information on the Coronavirus.
World Health Organization (WHO)