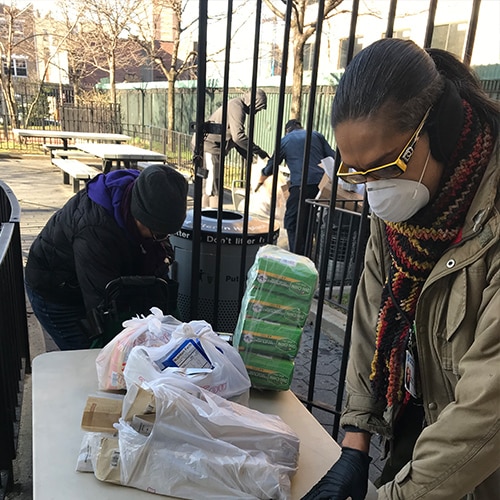 Our Doors Are Still Open
The COVID-19 crisis upended all of our lives. Much of the country has come to a halt. The ripple effect will disproportionately impact those with low economic mobility–the homeless, immigrants, those living paycheck to paycheck, individuals living with illness and disability, and isolated seniors. But they do not stand alone.
During this time of great need in vulnerable communities, the doors at Nazareth Housing remain open.

We are still stabilizing families on the brink of homelessness.
We are still actively moving families into permanent housing.
We are still serving food to the community.
We are still providing emergency assistance to those in need.
Donate by Mail
We welcome your donation by check at the address below. Please make checks payable to: Nazareth Housing, Inc.
Nazareth Housing, Inc.
519 E. 11th St.
New York, NY 10009
Inquiries & Assistance