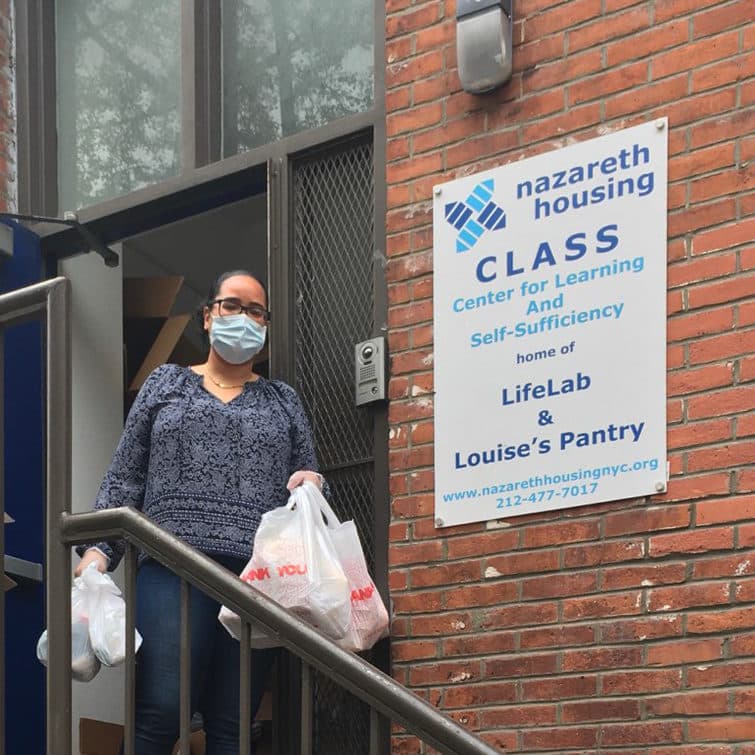 Food insecurity is ever present in New York City's most vulnerable communities. COVID and inflation have driven strained household budgets to the breaking point.
In response, Louise's Pantry doubled its capacity in the past year to distribute fresh produce, meat, dairy and other goods to community residents to nearly 400 households each week.
Through Louise's Pantry, Nazareth Housing has fed more than 94,000 individuals and distributed sufficient food to supplement 1,034,000 meals over the past 12 months.