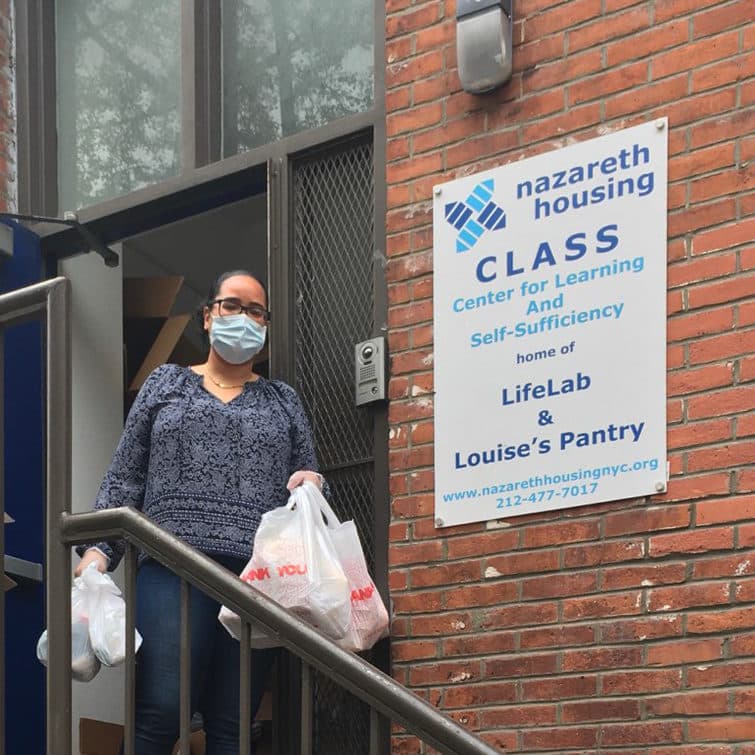 Matching Gift Alert!
Anna and James Fantaci, the original benefactors of Louise's Pantry, have agreed to match any gift made to Louise's Pantry between now and the end of the year dollar-for-dollar up to a total match of $50,000!
Louise's Pantry
As food insecurity continues to be a growing challenge for low-income New Yorkers in the wake of COVID-19, Louise's Pantry has continued to step up its response. Louise's Pantry enables households to keep warm
meals each and every week.
From March to September 2020…
350 families served every week
31,075 individuals served
50% of individuals served have been brand new clients
Donate by Mail
We welcome your donation by check at the address below. Please make checks payable to: Nazareth Housing, Inc.
Nazareth Housing, Inc.
519 E. 11th St.
New York, NY 10009
Inquiries & Assistance