Creating a Resilient New York City
---
With State funding through the NY Rising Community Reconstruction Plan, Nazareth Housing is building upon the recovery work stemming from Hurricane Sandy, the East Village Explosion, and the 2015 Bronx Five-Alarm fire, in addition to being prepared for potential future disasters that leave families suddenly homeless.
Hurricane Sandy exposed New York's vulnerabilities, especially those of the Lower East Side – a low-lying waterfront neighborhood home to a significant number of seniors, immigrants, and other communities. But like any disaster, it also presented opportunities – in this case, showcasing the response capacity of Nazareth Housing and other community-based organizations.
With public transit shut down and Lower Manhattan largely inaccessible, Nazareth Housing staff bicycled to work, and within one week of the storm had distributed over 4,000 pantry bags to nearly 800 households. By December, the number of households served had climbed to nearly 3,000, and case management of storm-affected individuals has continued to the present. With a coalition of nearly 40 other CBOs and community stakeholders we helped found the LESReady! Long Term Recovery Group, with the aim of preparing for future disasters and advocating for equitable recovery from Sandy.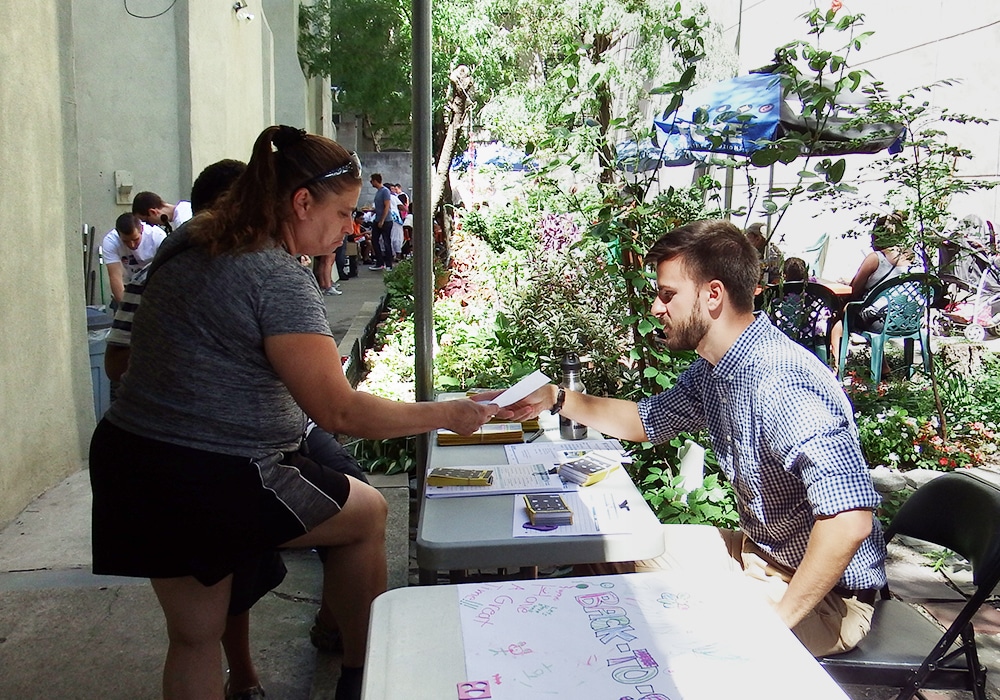 Schedule a Preparedness Workshop
If you are a member of a school, residential building, community group, or other local organization and would like to learn more about emergency preparedness strategies, contact:
Chris Barrett, Resiliency Coordinator
cbarrett@nazarethhousingnyc.org
(212) 777-1010 ext 108

---
Request a Workshop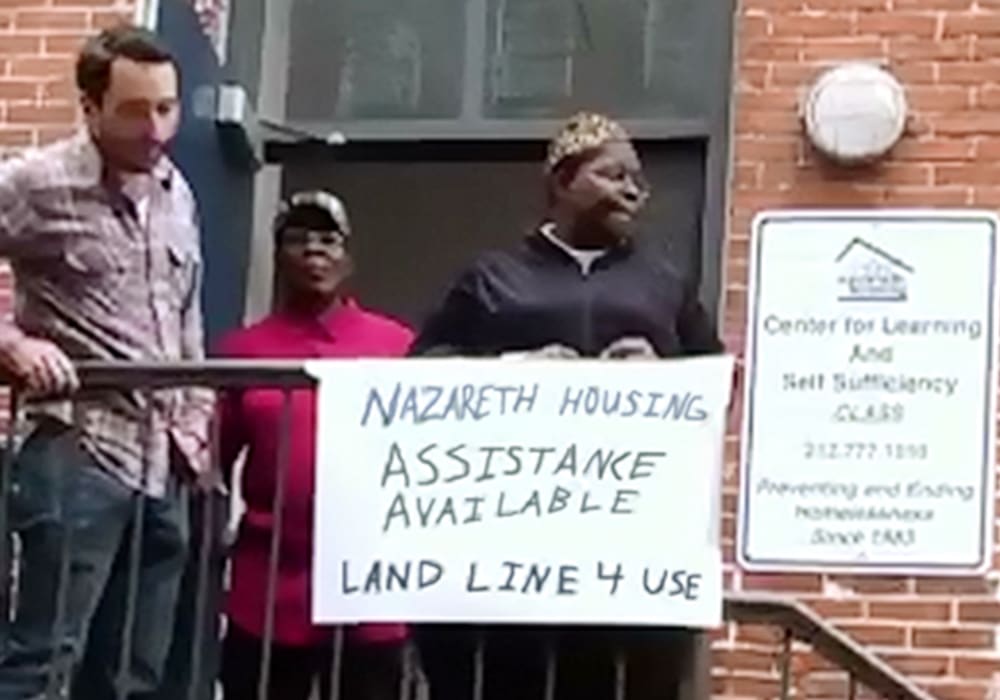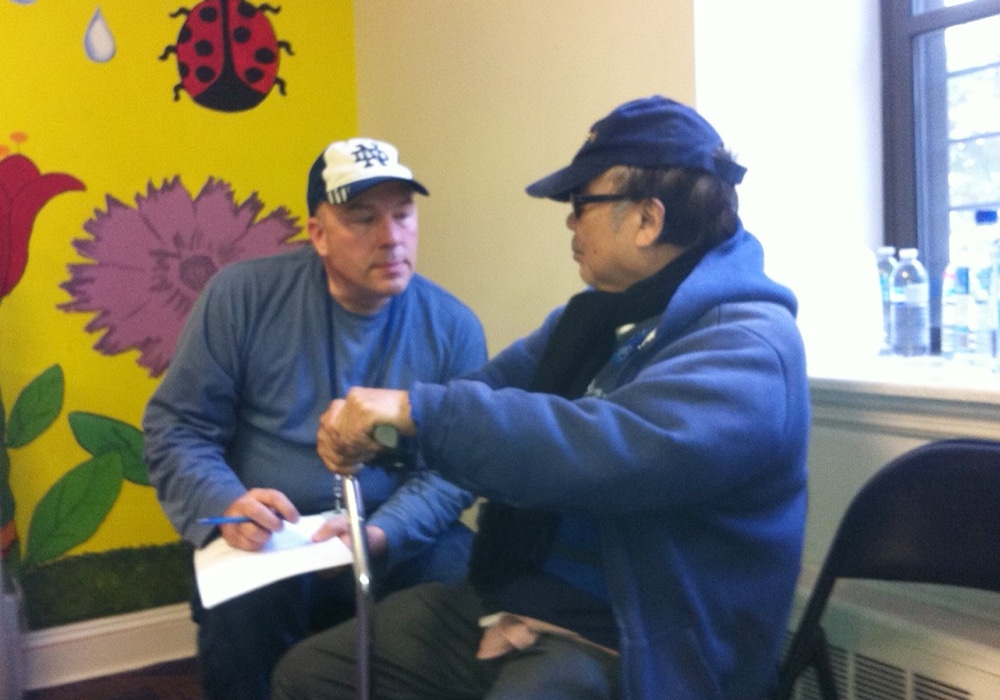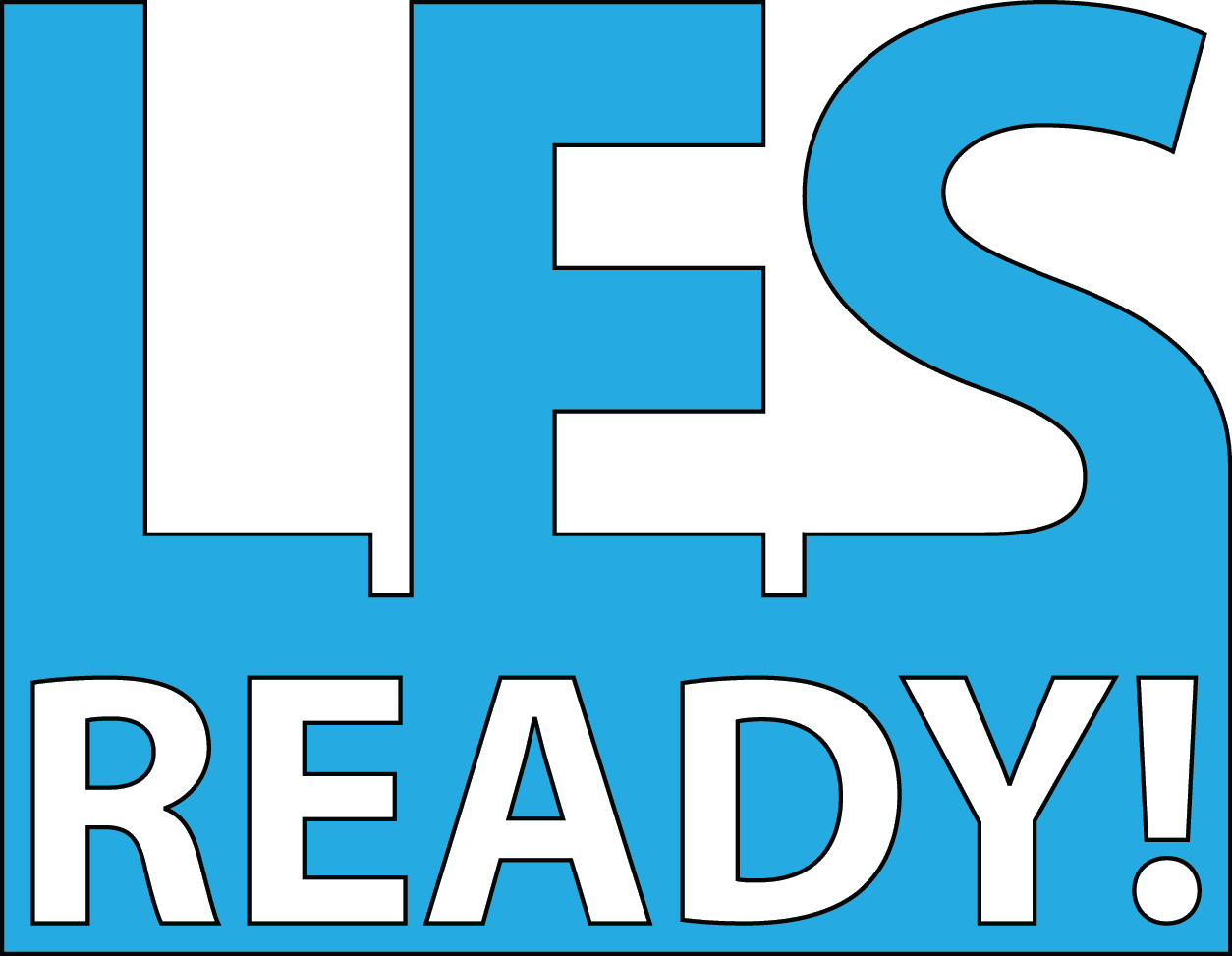 Community Resiliency
Nazareth Housing is a proud founding member of LESReady! Long Term Recovery Group. Born organically out of the community response to Hurricane Sandy, LESReady! Long Tern Recovery Group is a coalition of over 40 local and city-wide nonprofits working together to advance disaster preparedness on the Lower East Side.
Ongoing Resiliency Efforts
---
In 2015 the Governor's Office of Storm Recovery recognized these grassroots response efforts with the creation of the NY Rising Community Center Program, in which Nazareth Housing was selected to participate. With four other organizations in the Lower East Side and 18 throughout New York City, we are strengthening our recovery efforts and making resiliency a priority for our staff, our clients, and our community, by developing or expanding on the following programs:
Case Management
Despite the time that has passed, many households are still experiencing unmet needs related to the storm. Nazareth Housing is committed to making sure these individuals are connected to the services they require, and that they're better prepared for the next disaster – whatever it may be.
---
Educational & Counseling Services
For six years, our LifeLab series has provided the community with workshops aimed at building confidence and independence in housing and economic well-being. Families that are stably housed and financially sound are better prepared to survive and thrive after a disaster.
Housing Counseling
We believe that resilient communities start with resilient housing. That's why we're committed to providing disaster response and resiliency resources to homeowners and renters throughout the Lower East Side, and identifying practical, affordable retrofits for our properties in the floodplain.
---
Response & Recovery
When disaster struck, Nazareth Housing and other community organizations were on the ground assisting those most in need. Four years later, the LESReady! Long Term Recovery Group works to coordinate our community disaster planning and ensure that recovery in the Lower East Side is equitable and sustainable. As a founding member of this coalition, we facilitate network trainings, promote community engagement, and collaborate with members to build a prepared, resilient neighborhood.
Our Resilient Building
Does your building have a disaster plan for dealing with emergencies? Use this handbook to make a plan with your neighbors and learn about community resources. 
Learn more
Retrofit Programs & Resources
Schedule a Preparedness Workshop
Sustainability at Nazareth Housing
---
We work with our partners at NYC Retrofit Accelerator, the Association for Energy Affordability and others to make our residential buildings as energy efficient as possible. Recent completed projects include the air-sealing of all of our buildings, the upgrading of in-unit lighting, and the solarization of our supportive housing property on E 6th Street – one of the first completed projects in the Solarize LES and Affordable Solar New York programs.