The Safety Net for Families
Every day, low-income New Yorkers have urgent needs and no safety net. When Superstorm Sandy hit in 2012, many families found themselves in economic crisis due to job loss stemming from the brutal storm. Nazareth Housing responded by creating special programs that addressed urgent needs in the community. Nazareth Housing soon discovered that the needs met by these programs were ongoing, and many members of the community required long-term assistance.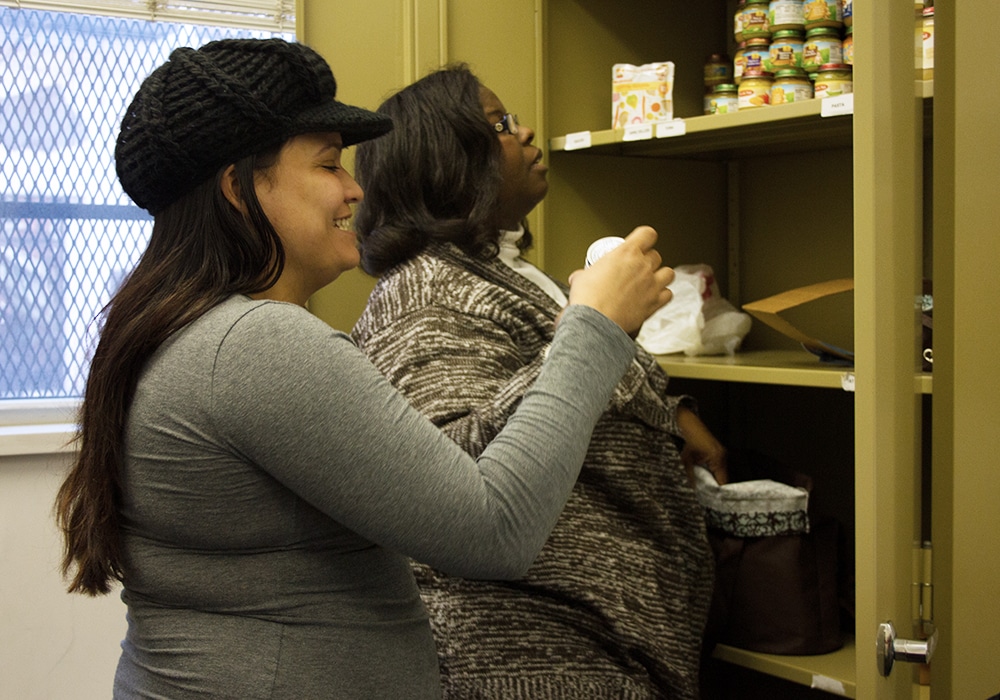 Louise's Pantry at Nazareth Housing provides nutritious meals to hundreds of families each week struggling with food insecurity. Louise's Pantry exists so that families don't have to choose between feeding their children or paying rent.
From two locations in the Bronx and Lower East Side, families work closely with pantry volunteers to hand-select food items that best suit the nutritional needs of their households. Stocked with fresh fruits, seasonal vegetables, cereals, baby formula and much more, Louise's Pantry fills critical food gaps and helps ease the financial stress of putting food on the table for a family each day.
With a "more than food" approach, each pantry client receives a full intake upon registration to screen for benefits, initiate referrals, and connect them to additional Nazareth Housing services that foster increased independence.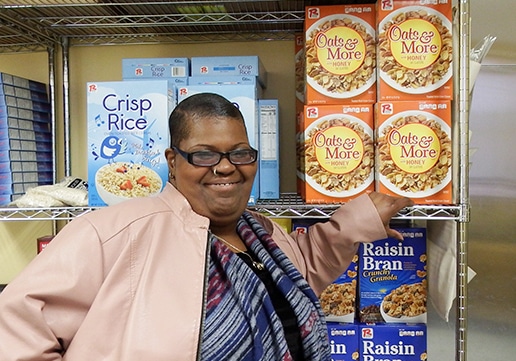 Want to Organize a Food Drive?
Organizing a food drive or making a non-perishable food donation is a great way to help curb food insecurity in New York City.