"I didn't feel hope for a long time, but Nazareth Housing finally gave me hope. If it wasn't for them, I would still be in shelter with my kids."

- Luisa, Nazareth Housing Client
---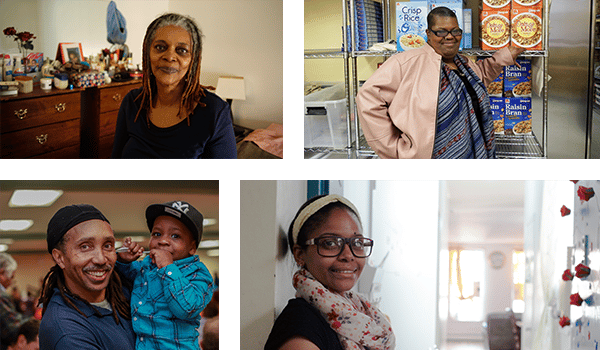 ---
At Nazareth Housing we meet people like Luisa every single day -- people who have lost hope in the face of impossible odds and incredible adversity. And yet each day we are reminded of the perseverance and tenacity that endures within our communities.
As the demand increases for our critical services, we remain on the front lines, deeply embedded in our local communities, serving as the main hub of support for thousands of low-income families.
Our experience shows us that there is not one single, clear path to stability and independence. Every person and every family has different needs, backgrounds, strengths, and barriers. At Nazareth Housing we recognize those differences and provide a comprehensive range of services to support people reaching their full potential. From eviction prevention to financial coaching, to food security -- it is in pursuit of one goal: to help every family we serve build a life filled with possibility and opportunity.
---
individuals served
---
households retained their homes as a result of eviction prevention services
---
success rate in preventing homelessness for families receiving eviction prevention services
---
New Yorkers fed at Louise's Pantry
---
returned to 1,248 low-income families during the 2018 tax season
---
Donate by Mail
We welcome your donation by check at the address below. Please make checks payable to: Nazareth Housing, Inc.
Nazareth Housing, Inc.
519 E. 11th St.
New York, NY 10009
Inquiries & Assistance