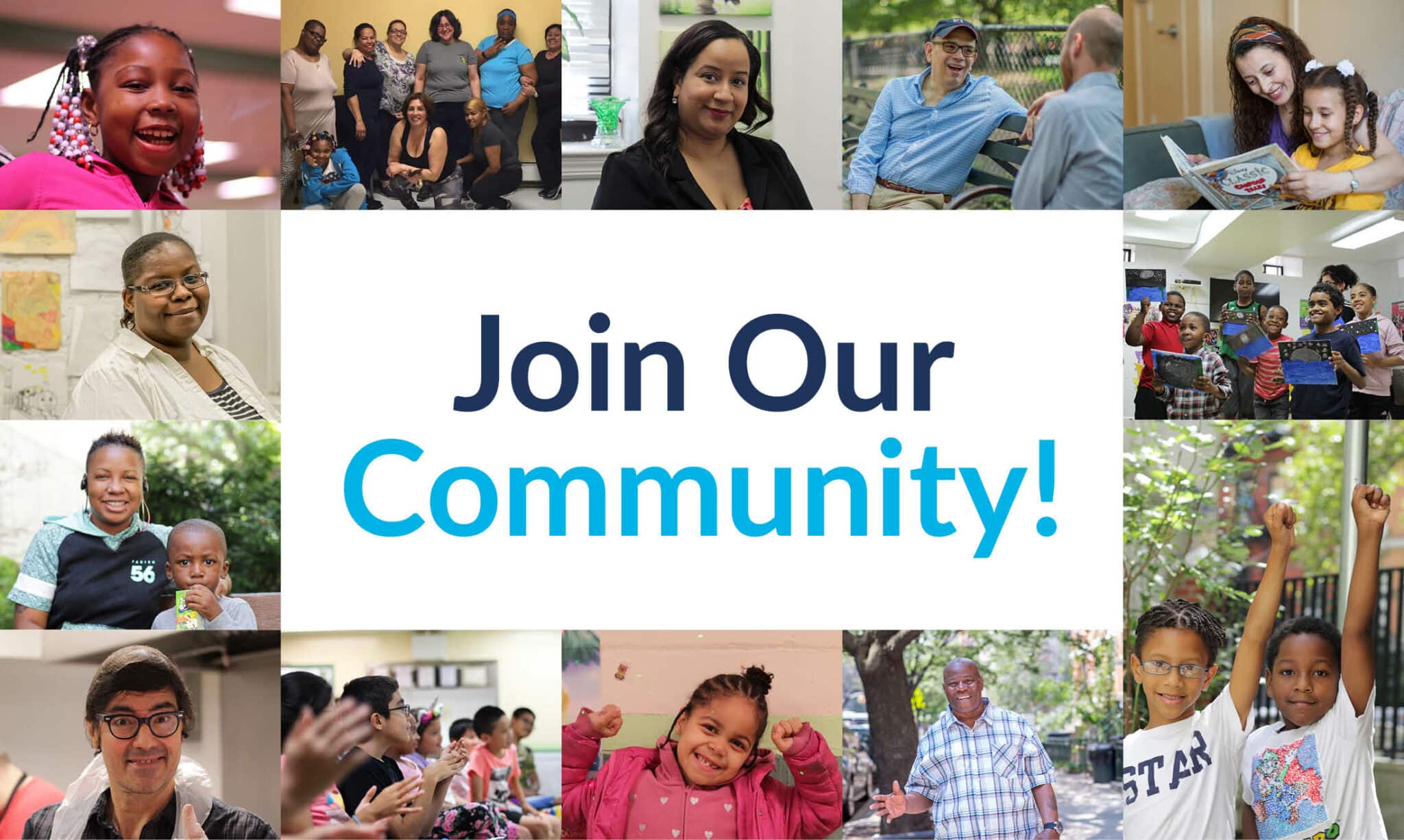 ---
Has there ever been a time in your life when you felt vulnerable? Whether you faced that time alone or had the help of loved ones, you know how important it is to be surrounded by a strong community in a time of need. Nazareth Housing is that community for thousands of vulnerable New Yorkers.
A community for New Yorkers searching for stable housing.
A community for New Yorkers who need nutritious food for their family.
A community for New Yorkers looking to repair their credit and save for the future.
A community for New Yorkers eligible for services they didn't know were available.
No matter what brings our neighbors to our doorstep, Nazareth Housing welcomes them with resources to prosper. We give families in crisis a path to stability. We shelter families who have lost housing. We guide families in finding, applying for, and moving into their dream home. Louise's Pantry provides a crucial source for weekly nutrition for our community. We offer financial coaching and free tax preparation to help make every dollar go further. All of these resources together help families weave their own safety nets and build lives filled with possibility and opportunity.
With your support this past year, Nazareth Housing helped 6,412 individuals and families build pathways out of poverty.
This holiday season, we ask you to give as generously as you can so that we can continue to surround those who depend on us with partnership and support.
Please join our community!
---
Donate by Mail
We welcome your donation by check at the address below. Please make checks payable to: Nazareth Housing, Inc.
Nazareth Housing, Inc.
519 E. 11th St.
New York, NY 10009
Inquiries & Assistance