On Tuesday, November 22, after two long years of the COVID-19 pandemic, Nazareth Housing's Thanksgiving Community Dinner returned  to the Lower East Side.
Volunteers from across the five boroughs united to help prep food, package boxes , and provide services to clients of Nazareth Housing.

Board and Jr Board Members kicked off the event by prepping the day before.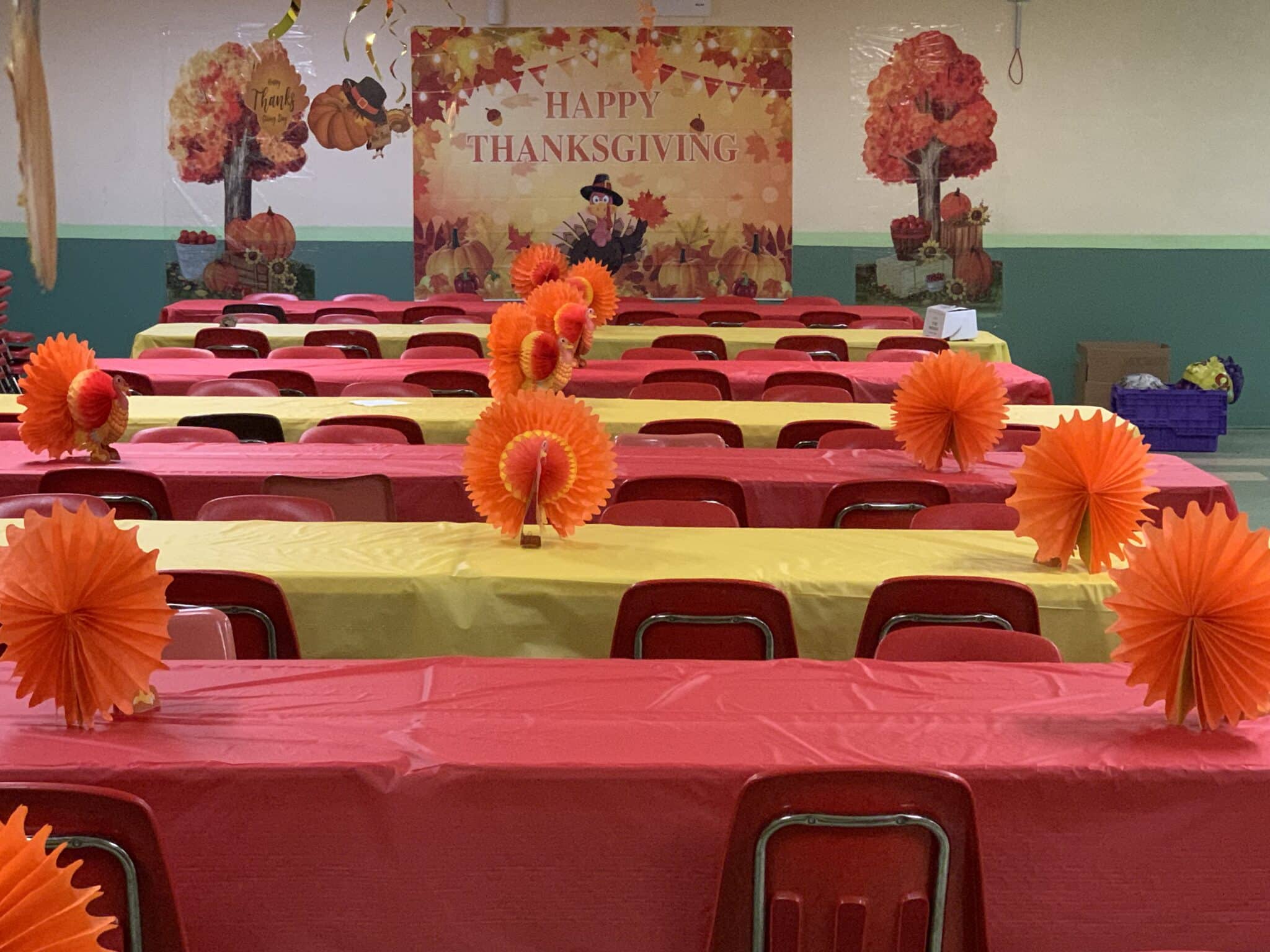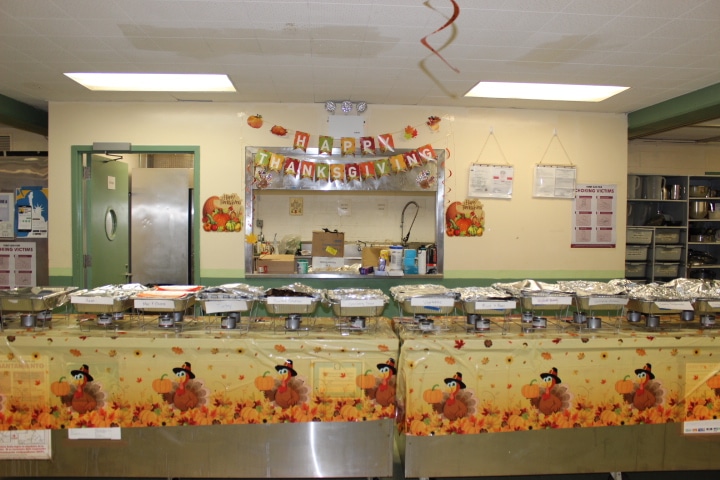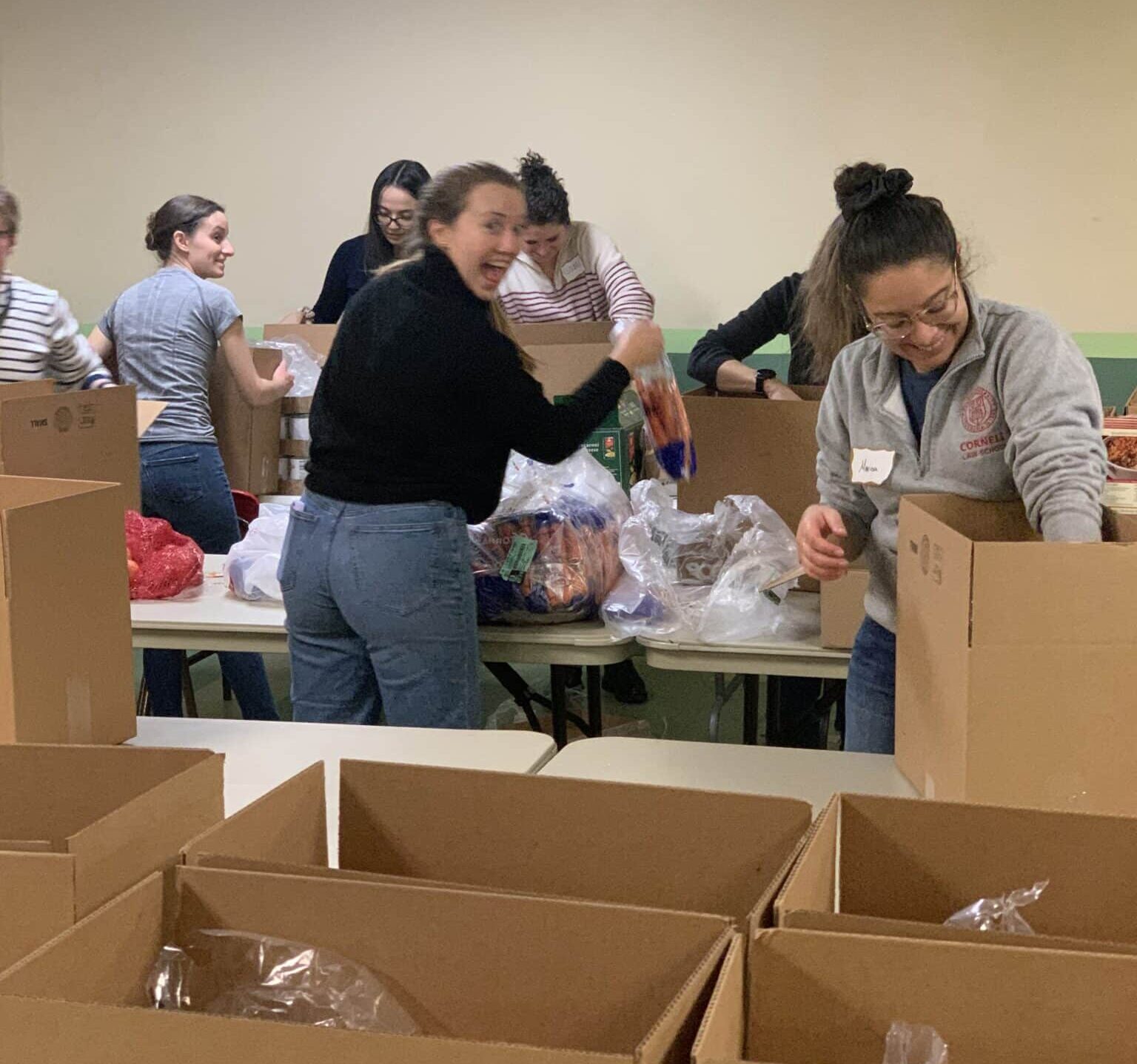 Thanksgiving boxes being prepped to later be paired with fresh turkey's for our family clients to have an entire Thanksgiving meal at home.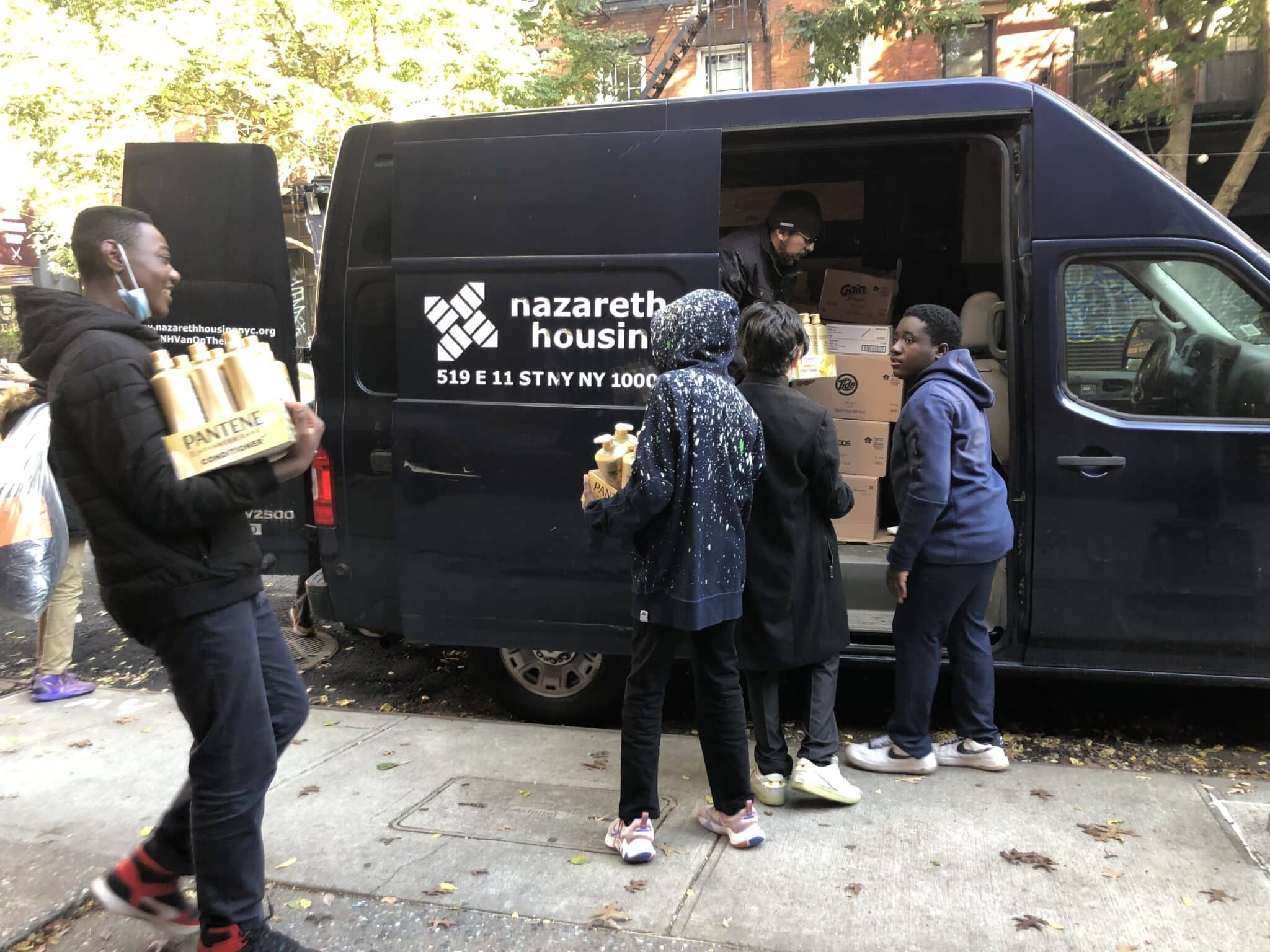 Students from George Jackson Academy helped clear space for Thanksgiving food and other goods.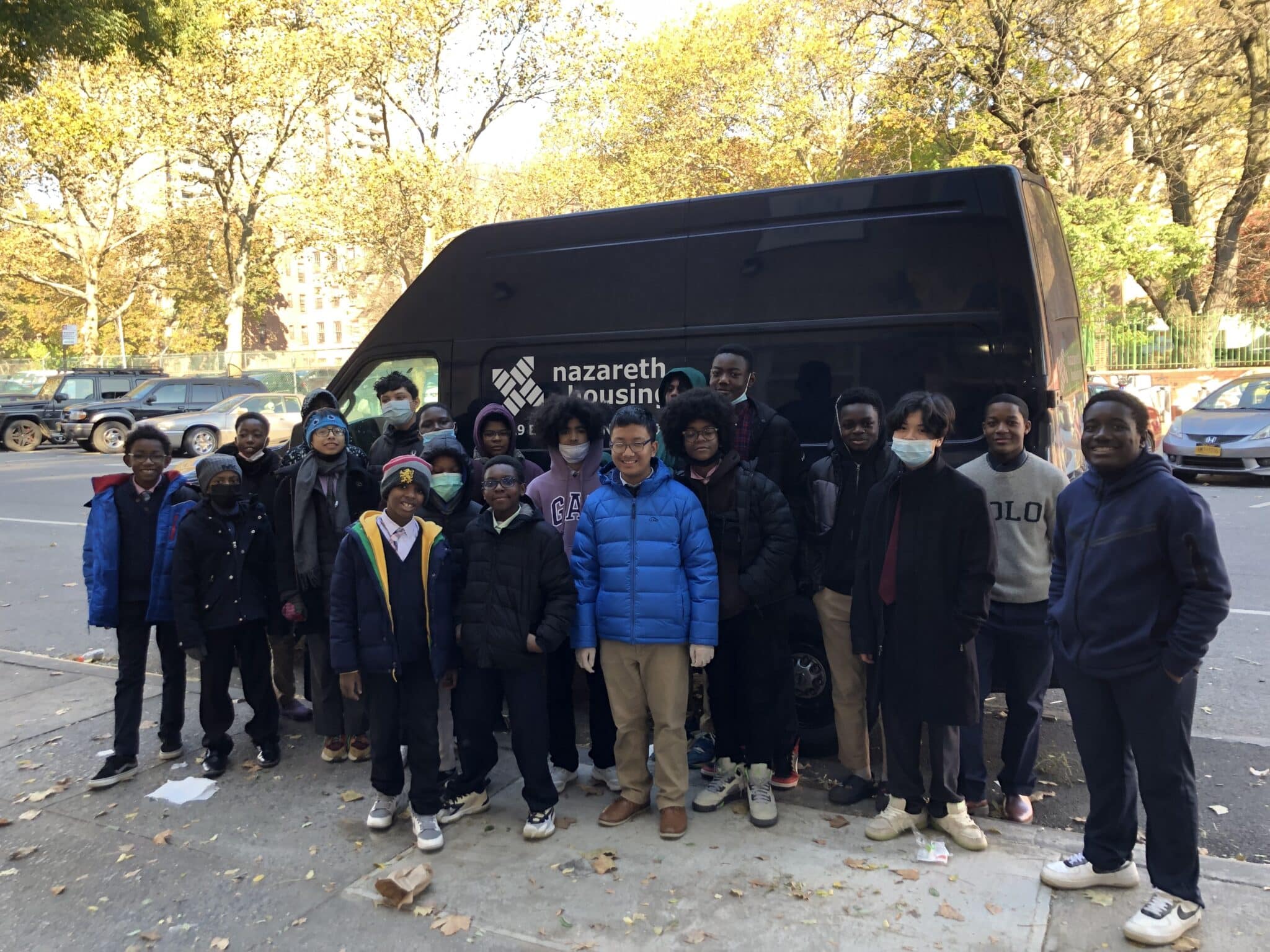 Over 60 families attended the dinner which included a free popup shop, children's arts and craft activities, and a musical performance.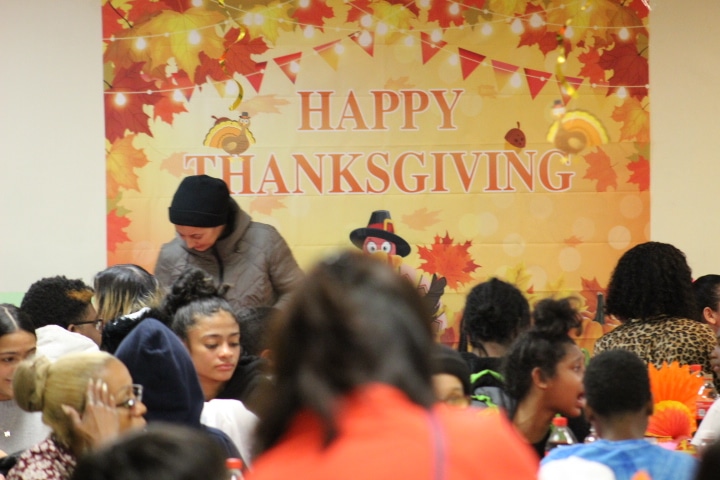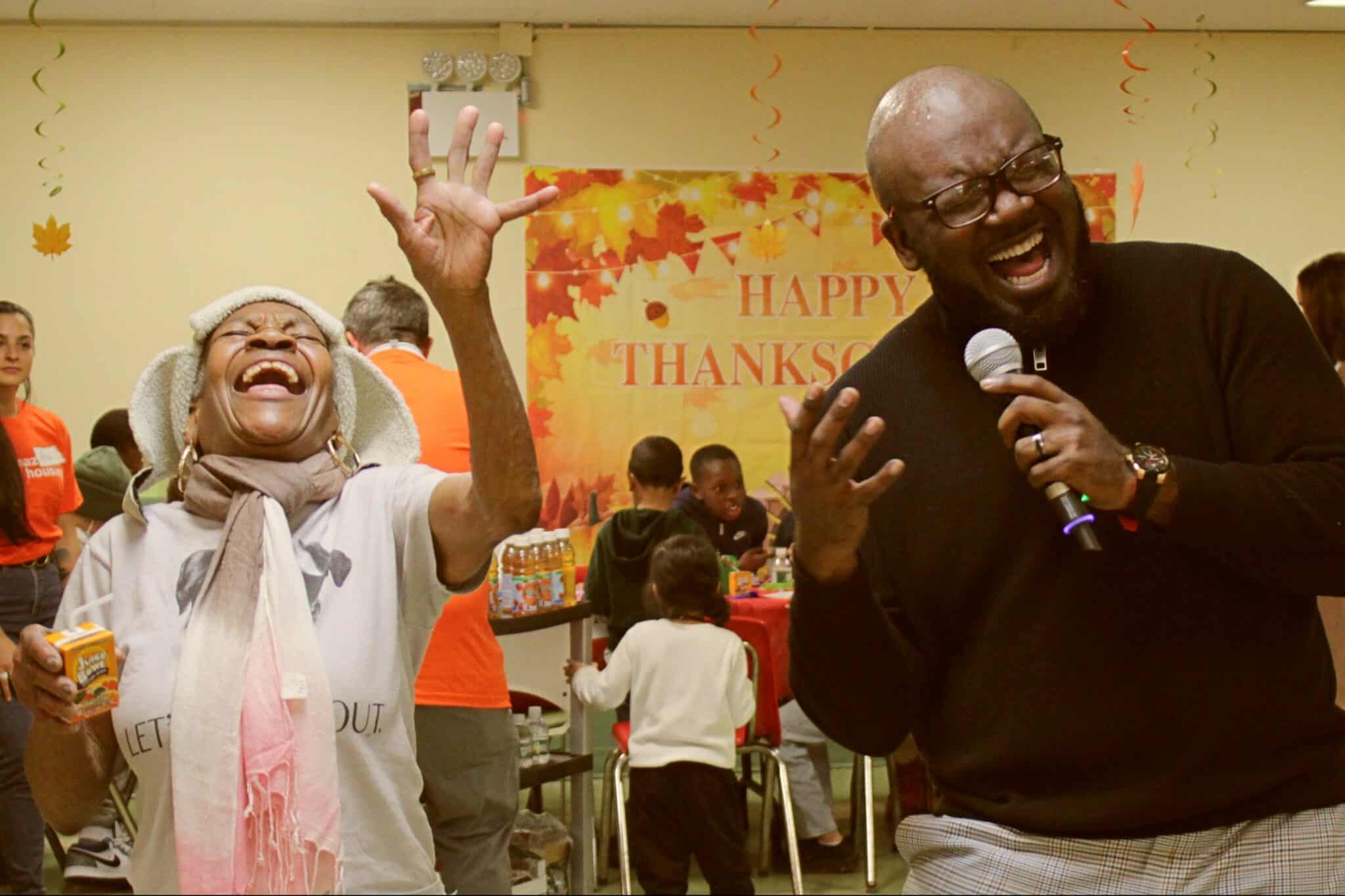 Jubilee! Renowned singer and musical artist, Greginald Spencer sings alongside Nazareth Housing client.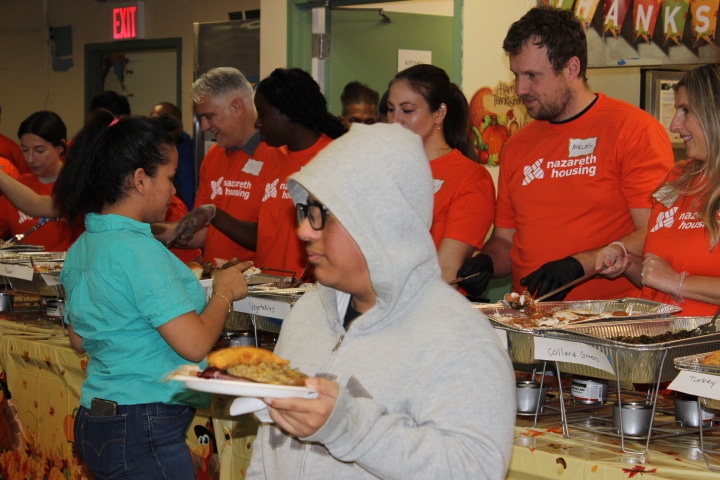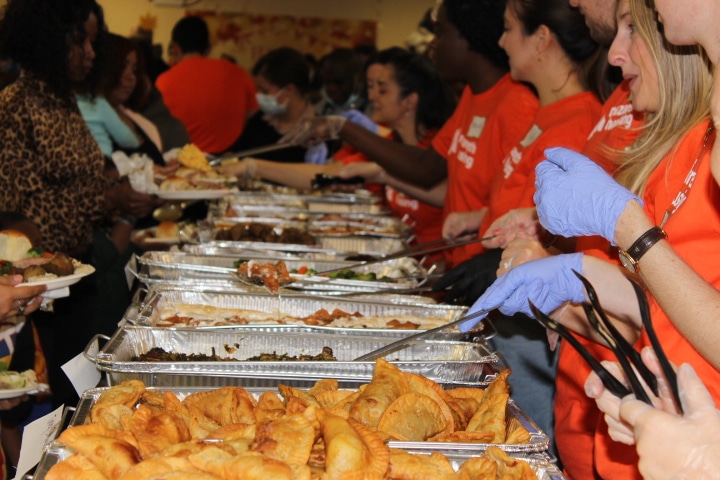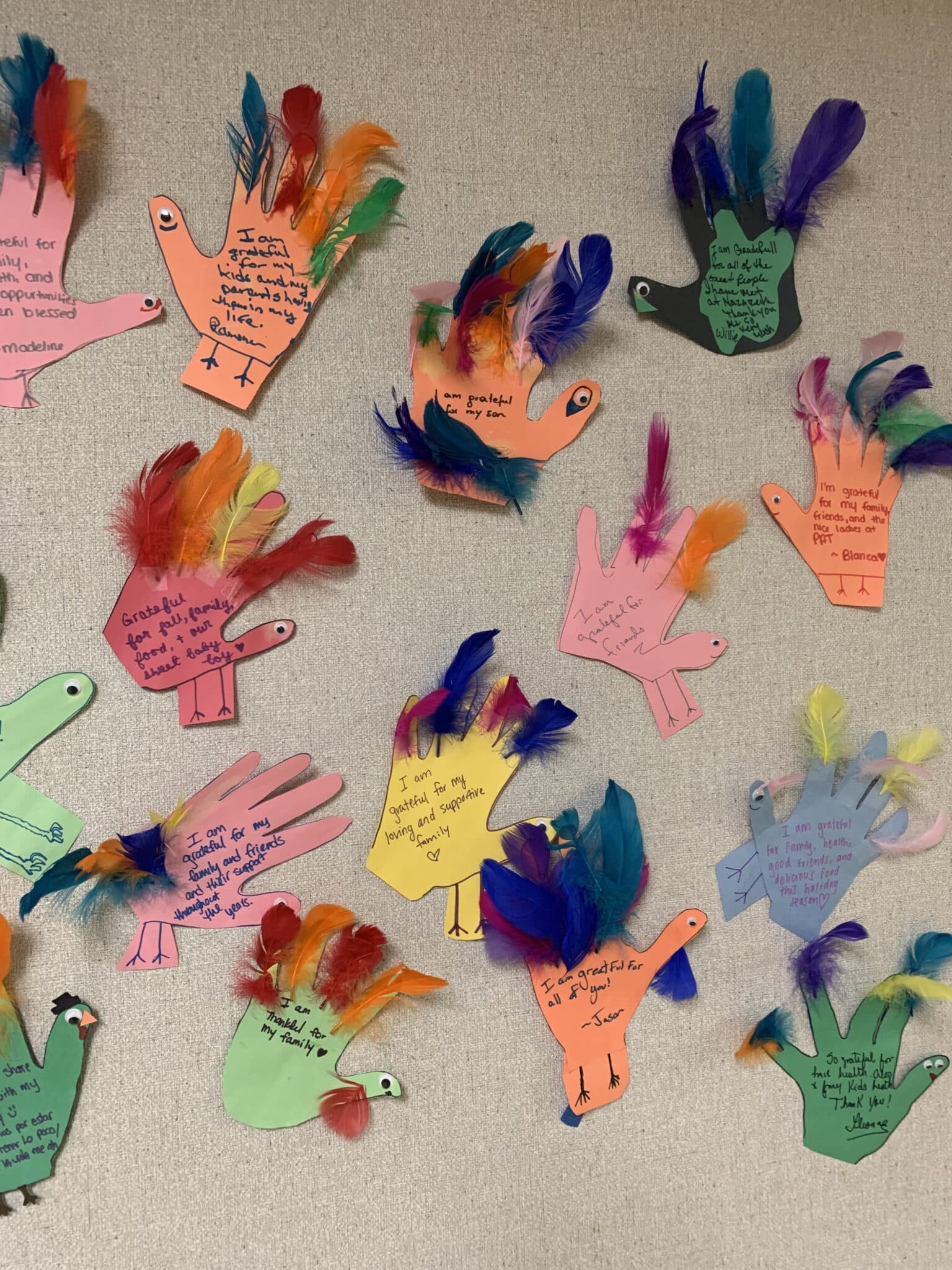 Arts and craft projects to say what we're thankful for.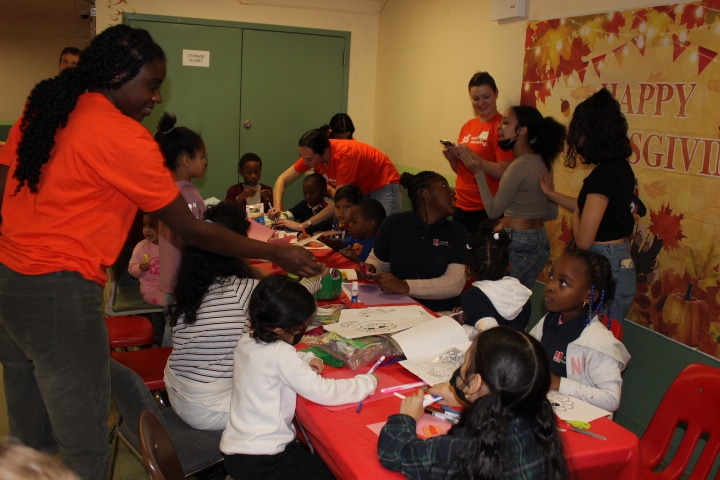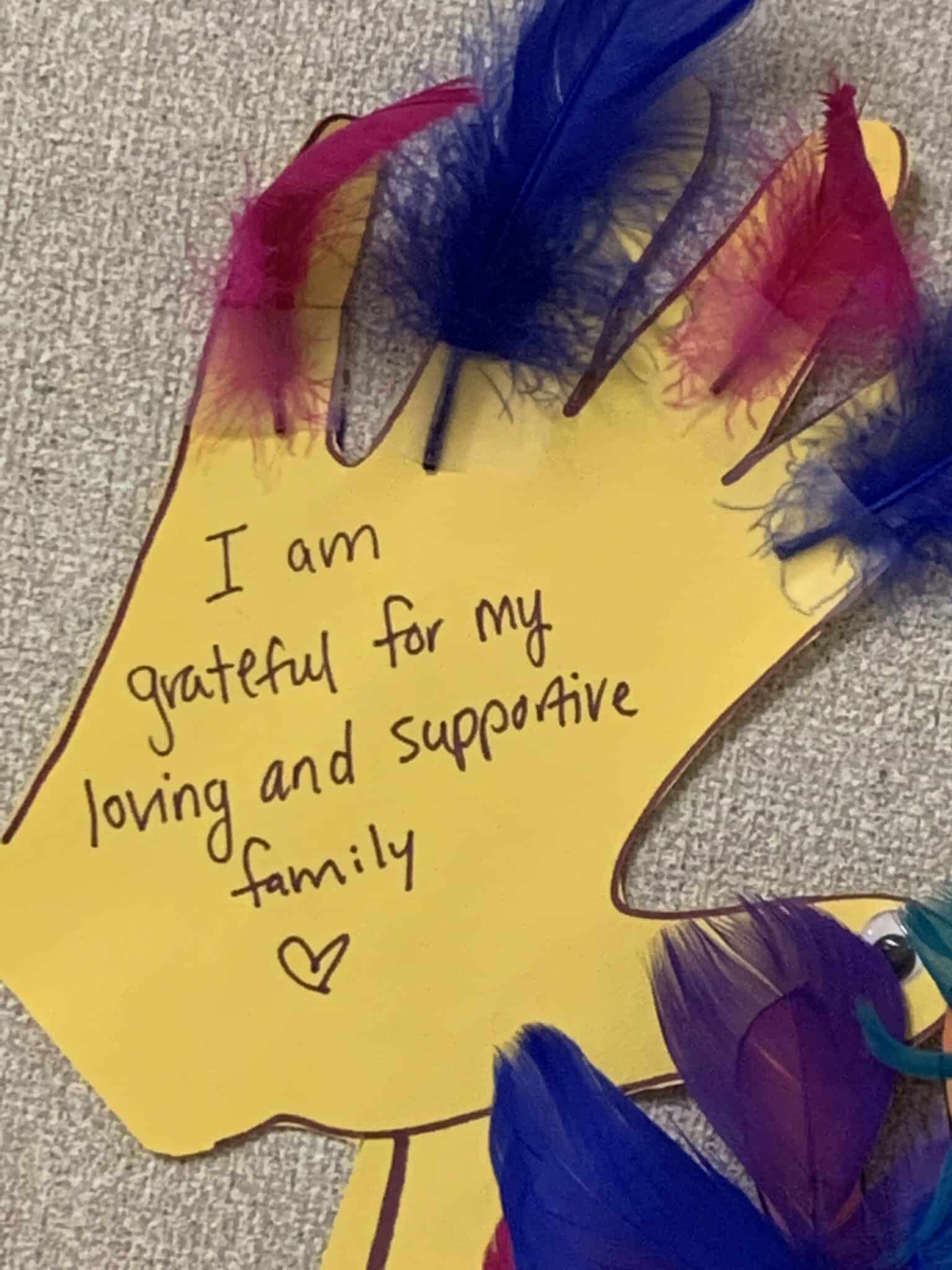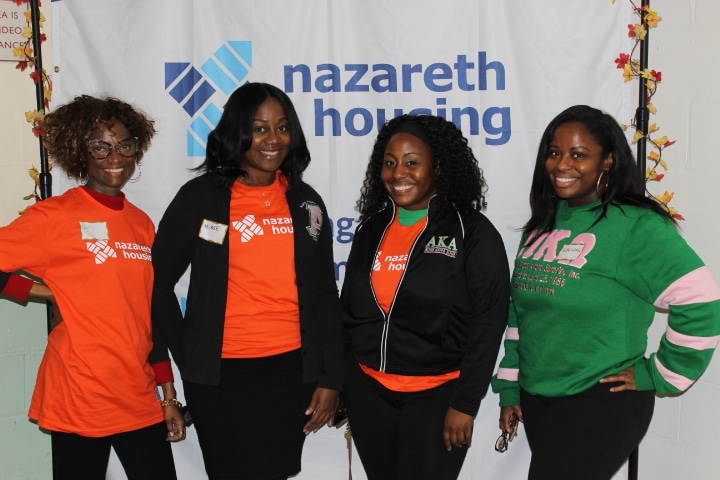 Sisters from the Pi Kappa Omega Chapter of Alpha Kappa Alpha Sorority were in full effect!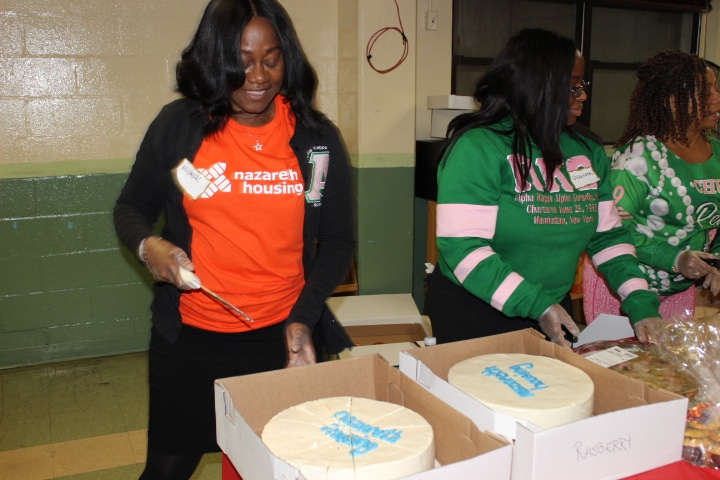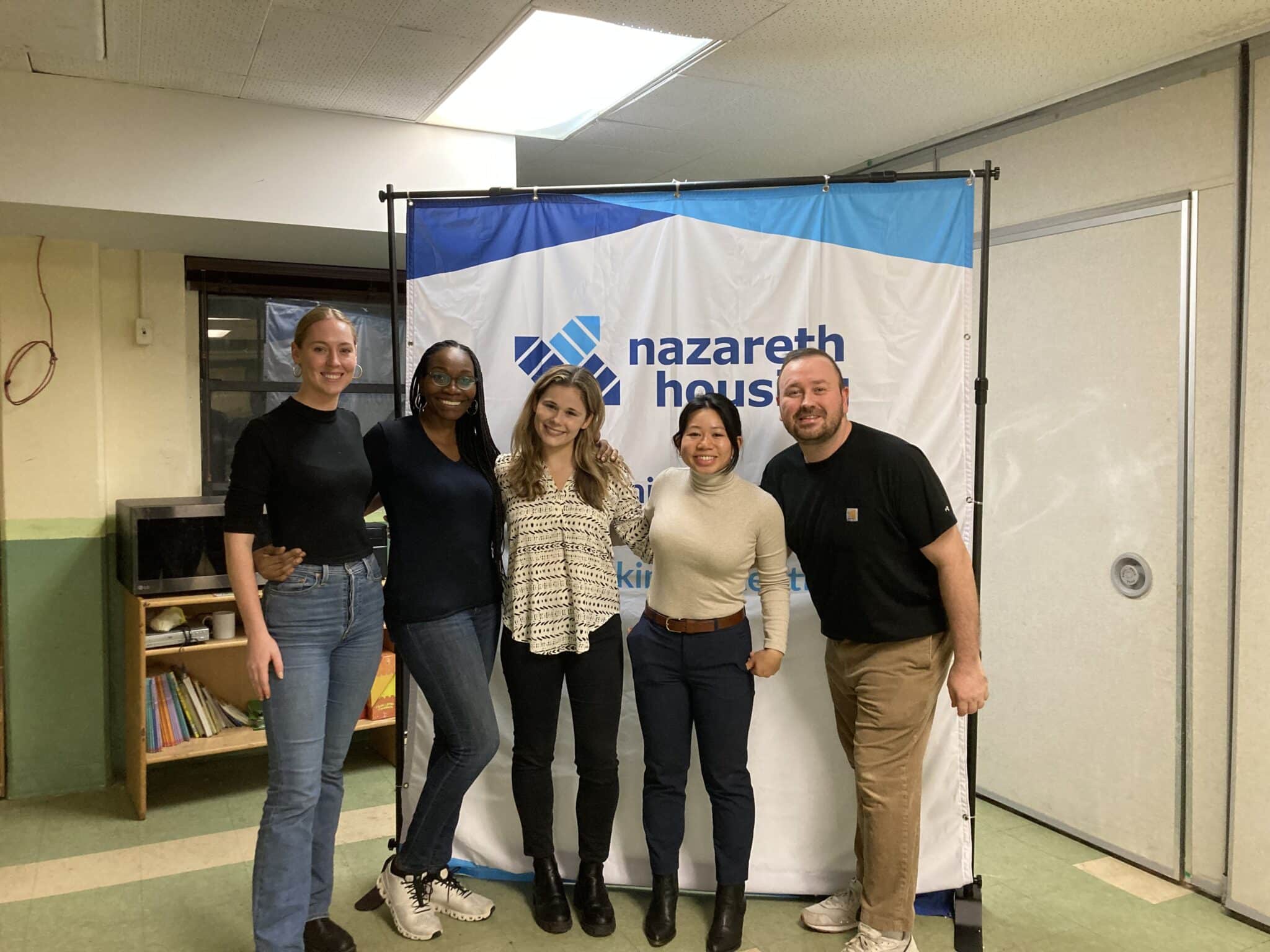 The Real Estate Commission of New York (aka REBNY) helped too!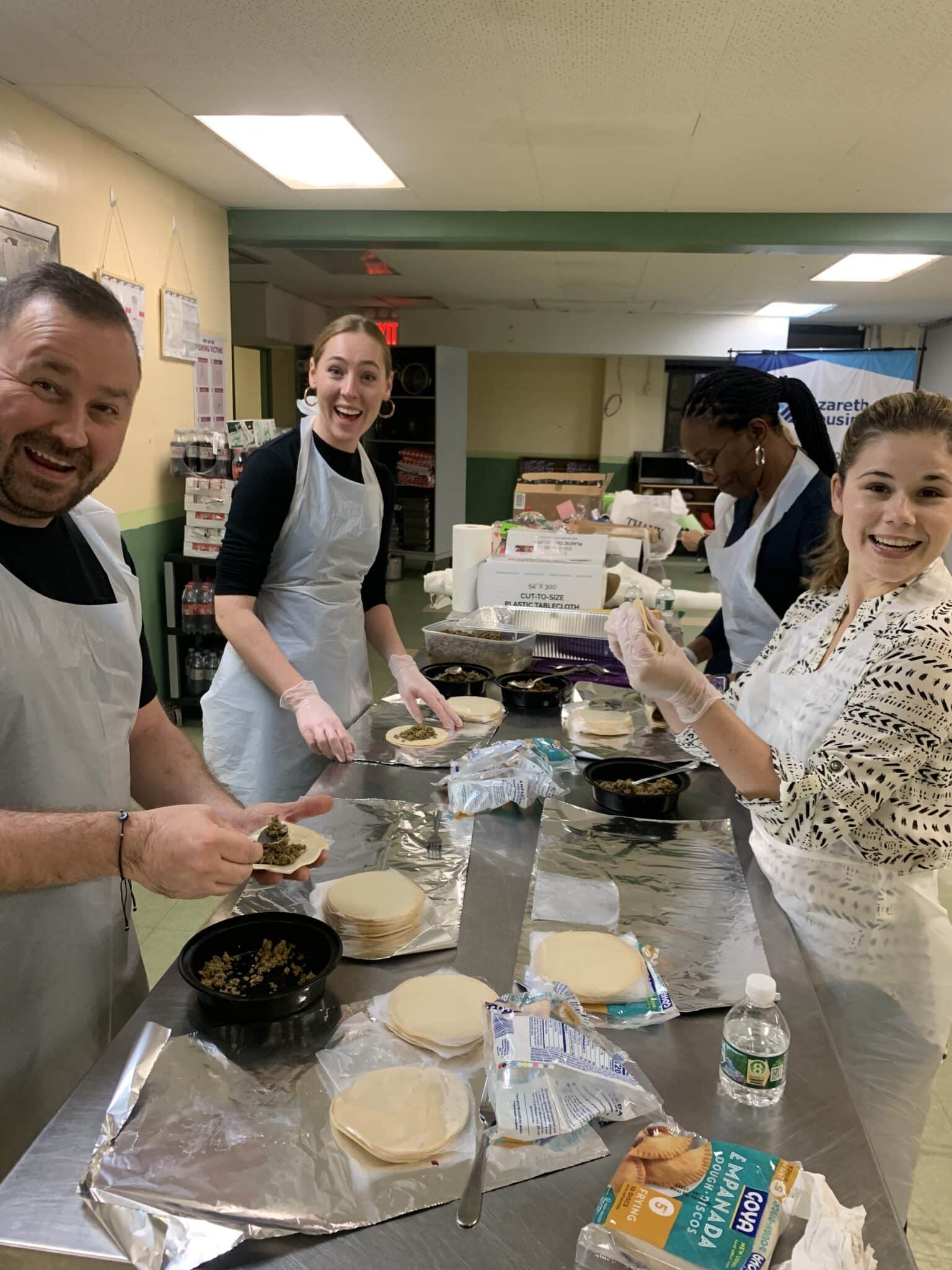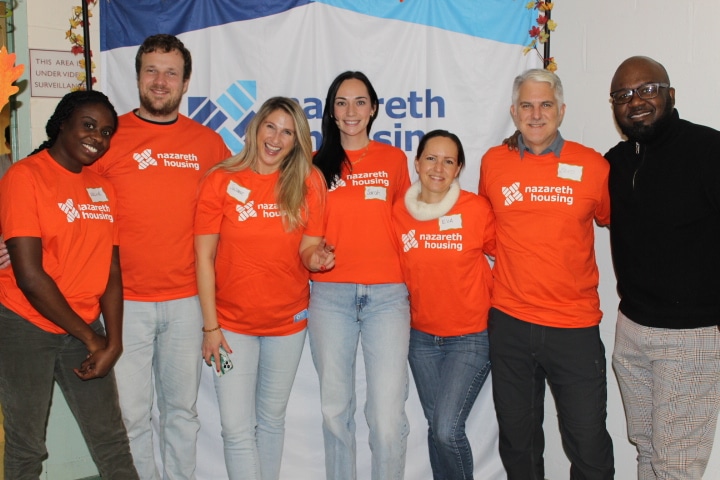 The Rotary Club couldn't resist volunteering at this long- awaited return.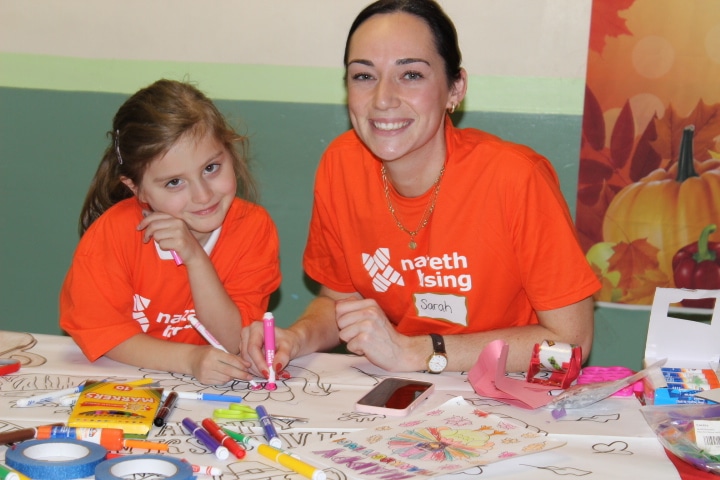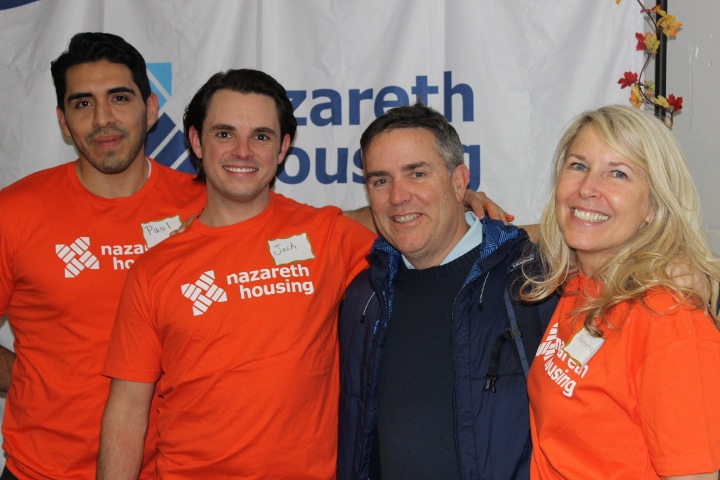 Even the volunteer team from Morgan Stanley came out!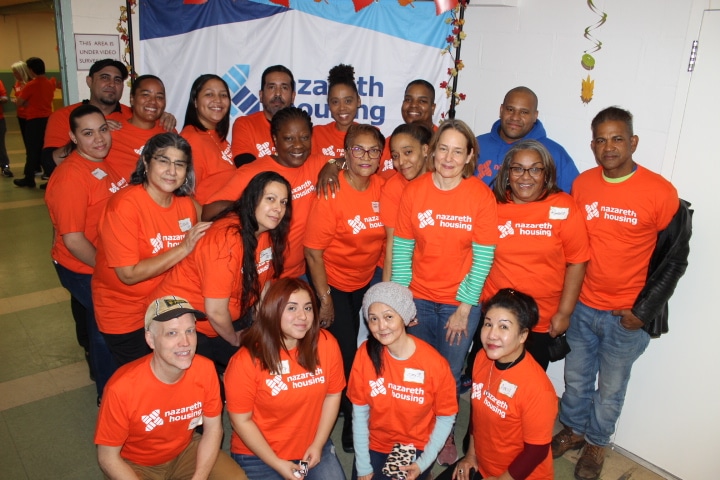 The Nazareth Housing staff family thanks everyone who attended and volunteered.
We hope you enjoyed your time with us as much as we enjoyed having you. Until next year!