Our mission
Nazareth Housing is a community-based organization committed to the promotion of housing stability and economic mobility among vulnerable families and individuals of New York City, through the provision of homelessness prevention services, emergency family shelter, supportive housing, and urgent needs assistance.
Our vision for New York City
Nazareth Housing's Vision is to empower families and individuals to build a pathway out of poverty and prevent homelessness in our communities.
Unlocking potential since 1983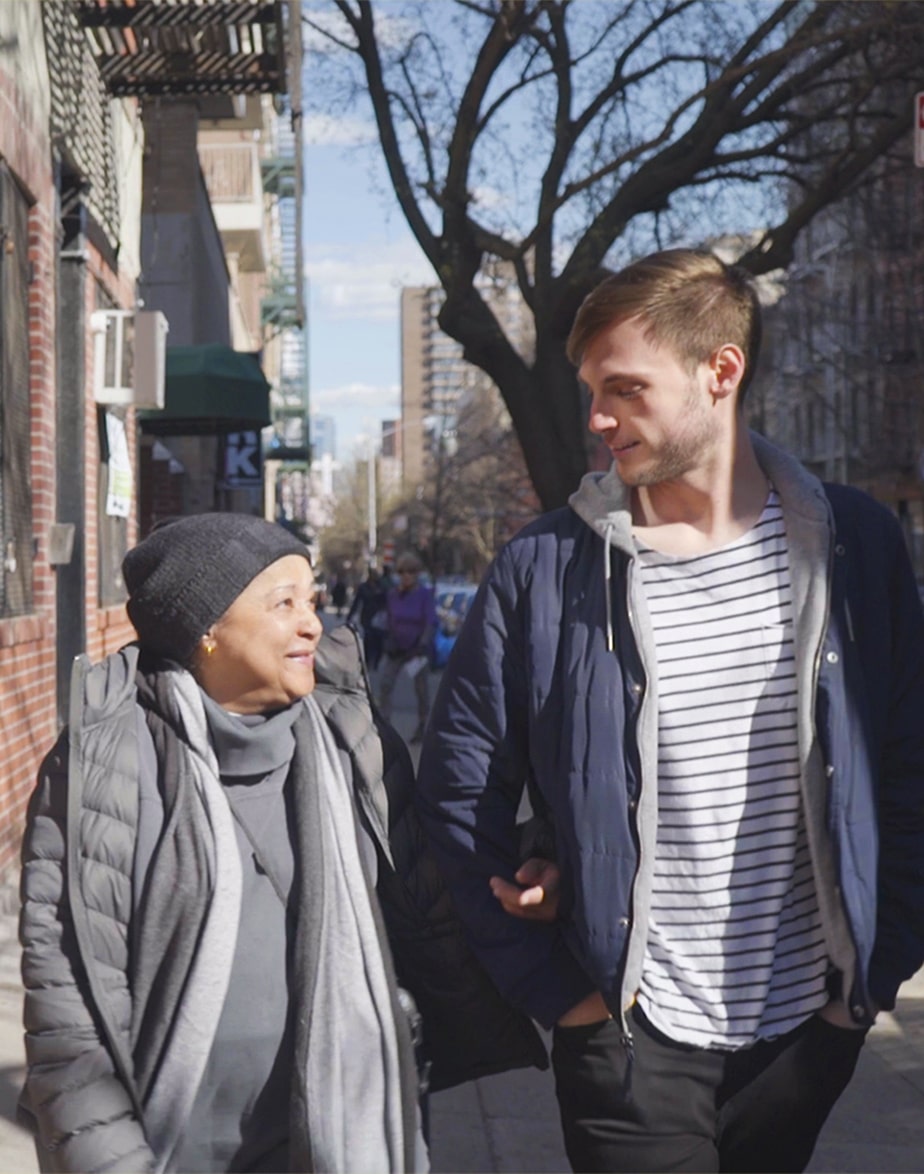 Nazareth Housing is a community-based nonprofit serving vulnerable families and individuals in crisis. For 40 years, Nazareth has helped families to unlock their potential, build pathways out of poverty, and avoid homelessness.
Nazareth Housing provides:
Help for New Yorkers seeking stable housing through the provision of shelter, supportive housing, and assistance applying for affordable housing lotteries.
Referral to a robust network of services that enables families to cope with challenges such as domestic violence, mental health, unemployment and child care.
Access to two weekly food pantries for those grappling with food insecurity.
Financial coaching for families looking to repair their credit and save for the future.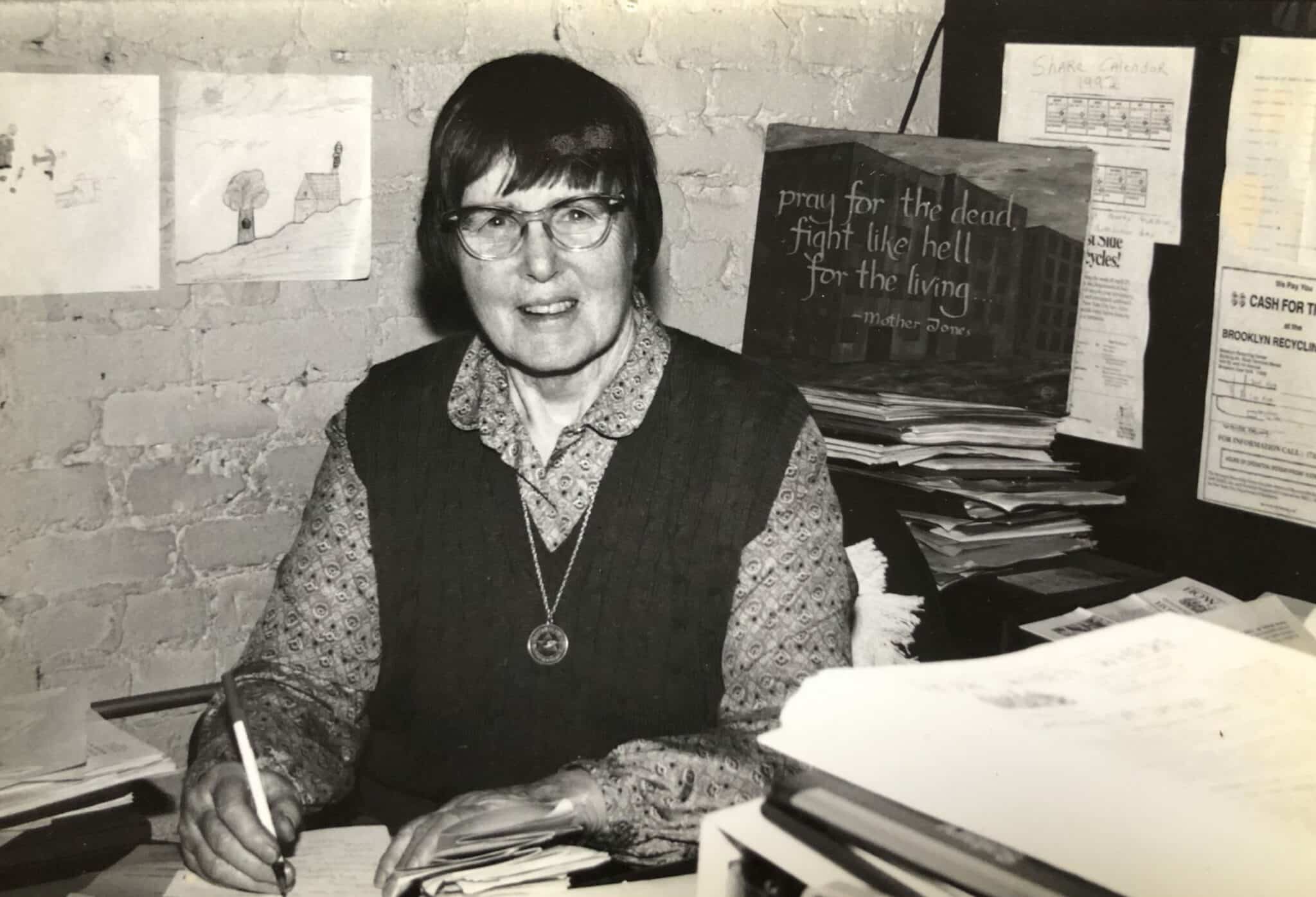 Our Founder, Sister Marion Agnes Daniel
From grassroots efforts to founding Nazareth Housing, Sister Marion Agnes Daniel maintained a low-profile as she worked tirelessly for over three decades on behalf of residents of the Lower East Side. Sister Marion Agnes Daniel was, and still is, an inspiration for all those who continue her legacy of helping families in need.
Breaking the cycle of homelessness by preventing it from happening at all.
Homelessness is now a decades-long crisis in New York City. Nazareth Housing strives to stabilize families long before they become homeless, breaking the cycle by preventing homelessness in the first place. We believe that the earlier we can recognize signs of distress, the quicker and easier families can overcome barriers to stability. Our sole mission is to enable families to thrive, follow their dreams, and build strong foundations that will last for generations.
We believe that at the end of the day we all need the same things; food in our stomachs, a safe place to sleep, purposeful work, the opportunity to learn and the freedom to engage in meaningful human relationships. We strive to empower those in our services to build on their strengths to better their future. Access to education and the opportunity and skills to work are critical in the alleviation of poverty. Because many public benefits are time limited, we see them as a tool to build self-sufficiency, not simply an end result. Self-sufficiency does not mean we "go it alone" rather it is built through interdependency and collaboration. Staff collaborates with one another and with program participants to further education and appropriate employment in order to achieve positive outcomes for housing and the well-being of families and individuals.
As professional providers of critical social services, we support one another in the daily tasks of pursuing our mission to prevent and end homelessness one family, one person at a time. We believe that those in our services have a primary share in managing their individual and household circumstances. Nazareth Housing sees itself as accountable both to and for our participants, staff and primary stakeholders. We actively look to identify, report and address any potential conflicts of interest on the part of staff in the delivery of services or management of programs. Our executive leadership and Board of Directors sign an annual Conflict of Interest statement to identify any potential conflict of interest. We consider transparency in organizational governance, program management and fiscal reporting as key elements in our organizational accountability. We believe that resources entrusted to our care are for the support of our mission and must be used in direct support of that mission and never for self-enrichment.
Concern for physical and mental health, food, medical resources and a suitable and safe living environment is essential for our residents, participants and staff. For individuals and families, well-being values personal and environmental safety. All people should be free of the threat of domestic violence, as well as physical, verbal and sexual abuse or harassment. Well-being fosters a positive approach to family, peer and community relationships, seeking to find commonality, build trust and promote non-violent responses to stressful situations. No one in need is turned away without receiving the best assistance that we can provide and referral to other providers when we do not have the capacity to meet the need.
Honesty in our work is essential to our mission. The building of trust among highly stressed people demands truthfulness in our interactions. Nazareth Housing expects staff and leadership to adhere to high moral and ethical principles in our dealings with those in our services and one another. We reinforce the moral character of our organization and staff through the development of best practices based personnel and Board policies, ethical training and values based mission training. Nazareth Housing will be a model of integrity. As an organization committed to integrity, outcomes for our program participants will be greater and longer lasting providing a greater impact on the community in housing and prevention support. Nazareth Housing provides for means of reporting breaches in integrity and redress, as well as protection for whistle blowers through our non-retaliation policy.
Nazareth Housing serves a diverse spectrum of people, representing a wide variety of cultures. We strive to provide access to services in the native language of our participants. We accomplish this through the hiring of bi-lingual staff and the use of interpreters, remote interpreting services and translating programs. Understanding cultural norms informs our case management and collaborations with those in our services. Staffing strives to be reflective of ethnic, cultural and linguistic diversity. Nazareth Housing is an equal opportunity workplace. All employment related decisions, including hiring, promotions, transfers, training, compensation, treatment of employees and corrective action are made solely on the basis of individual qualifications and job performance without regard to race, color, national origin, citizenship status, religion, creed, age, sex, sexual orientation, marital status, disability, or carrier status. Nazareth Housing consciously pursues diversity in our recruitment and hiring practices.
Compassion for one another emerges from our common humanity and personal dignity. Each person has inherent value and deserves respect. Empathy based in the individual's life experience shapes the compassionate response to service recipients, co-workers and community members. At the core of compassion is an understanding of the traumas and unique personal needs of each individual. We meet participants where they are and help them envision a new, better possibility. With this understanding we diminish barriers to housing stability and strengthen the person or family's ability to establish a stronger future. For our staff we seek to understand the personal stresses and demands they experience: those that stem from the work environment and those from other arenas. In collaboration with staff we seek to create a positive work environment to promote and enhance work/life integration.