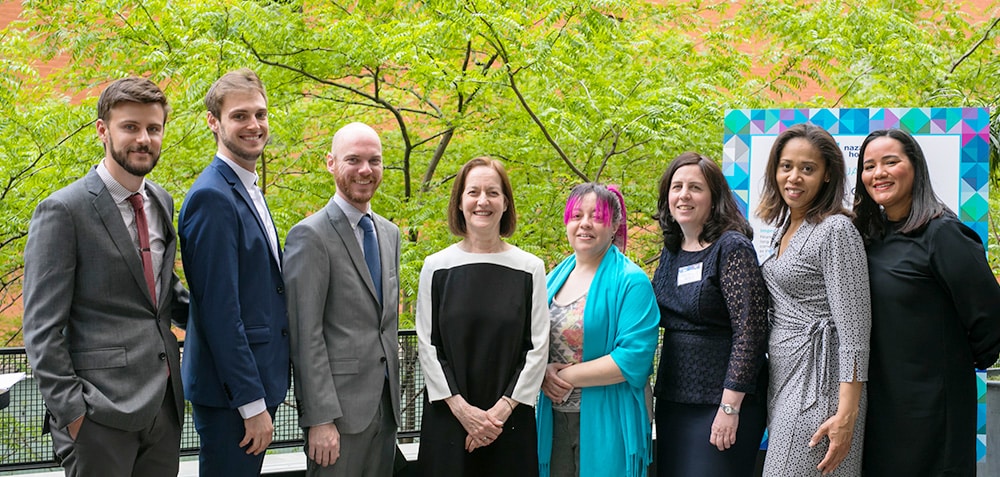 Emergency Family Shelter Program Director
Location: Bronx
Position Summary:
The program director is responsible for the day-to-day management of our emergency family shelter program in the Bronx. Thorpe House is a licensed, Tier II family shelter located in the Bronx that serves 16 families with dependent children. The program director oversees the full spectrum of activities and functions offered at the site. The program director will manage services that include case management, rehousing and provide enrichment programming for adults and children. This is an excellent leadership opportunity for dedicated social services professionals to lead in homeless services.
Responsibilities:
Ensures that Emergency Family Shelter programming provides high quality and effective case management, housing counseling and programs that assist residents in moving to stability and permanent housing. 

Directly supervises all case management and housing counseling services provided to shelter residents.

Coordinates and manages daily operations and maintenance with Building Operations Manager.

Ensures continuous coverage during all shelter shifts, which may include on-call responsibilities.

Ensures compliance with all agency and Nazareth policies and procedures.

Effectively supervises staff and provides guidance, advice and counsel on professional development; conducts one-on-one supervisory sessions with staff to maximize staff performance and ensure program goals are met.

Provides orientation and training to all new hires and periodic refresher training to all family shelter staff.

Submits program summary reports and data to funding sources and Board of Directors prior to the due dates.

Manage disbursement of petty cash; program MetroCard in accordance with organization policies.

Conducts program evaluation and monitoring; makes recommendations for program improvements.

Attends off-site meetings, trainings, and conferences led by agency partners and professional organizations.

Coordinates volunteer training and oversees volunteers in shelter.

Build and maintain relationships with agency and community partners to strengthen referral base for services provided.

Other duties as assigned.
Education:
Master's Degree in Social Work, Mental Health, Counseling Psychology or other related field preferable. Bachelor's degree in Social Work, Mental Health, Counseling Psychology or related field with at least five (5) years of experience in the human services sector with three (3) years of supervisory experience required.
Bi-lingual English/Spanish required
Qualifications:
Experience and knowledge in the homeless services sector, case management, mental health, substance use and permanent supportive housing experience.
Knowledge of EBP such as trauma informed care, strength-based case management, boundary setting, family centered case management preferred.
Computer proficiency with case management system experience. Knowledge of CARES, AWARDS, Microsoft Office and Google Drive required.
Detail-oriented with strong organizational skills.
Excellent problem solving, written and oral communication skills.
Able to manage difficult situations, make interventions and seek outside assistance as needed
Ability to identify and implement best case management practices for the organization
Ability to solve problems, make decisions, resolve conflicts and listen
Strong ability to effectively resolve and cope with immediate crisis situations
Other Requirements:
Flexible work schedule to include some evenings and/or weekends as needed.
Travel throughout NYC required using public transportation..
Salary: Commensurate with experience
To apply for this position send a current resume and cover letter explaining your interest in the position and how you see yourself contributing to our mission to jobs@nazarethhousingnyc.org
Nazareth Housing is an Equal Opportunity Employer that recruits and hires qualified candidates without regard to race, religion, sex, sexual orientation, gender identity, age, national origin, ancestry, citizenship, disability or veteran status.
If you are interested in joining a team of passionate individuals fighting for a better New York, send your resume and cover letter to:
Our Values
Self-Sufficiency

Responsibility

Well-Being

Integrity

Diversity

Compassion