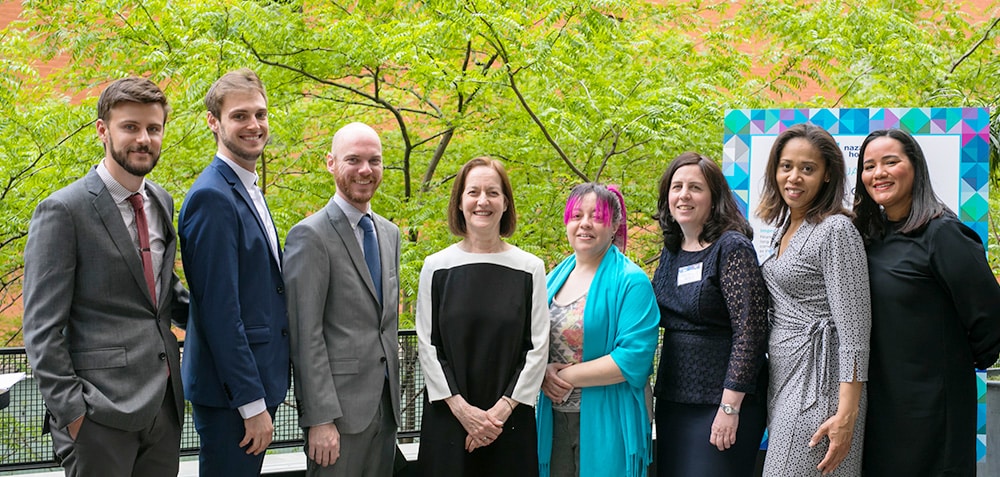 Housing Services Specialist
Position Summary:
The Housing Services Specialist, an integral member of the Social Services Team at Nazareth Housing, assists all resident households in our Emergency Family Shelter program on the Lower East Side in their search for permanent housing. Our Manhattan based program has been serving families with dependent children for more than two decades.
Responsibilities:
The Housing Services Specialist assists homeless families resident in our buildings in their search for permanent housing by coordinating all housing search activities leading to a family's successful placement and transition into permanent housing.
Housing and family assessment case management skills needed include:
Detailed knowledge of all City, State and Federal housing assistance programs.
Develop a permanent housing case strategy plan with realistic objectives and action steps towards achieving the family's goal of obtaining permanent housing.
Meet weekly with all adult residents to monitor and evaluate housing search activities.
Monitor the submission and processing of all housing applications to ensure clients' access to all appropriate housing options.
Fully document all services in CARES and Foothold AWARDS programs.
Coordinate housing search with all involved agencies including HPD, NYCHA, Section 8, Low Income and assist client with housing applications.
Cultivates and maintains strong working relationships with network of landlords and realtors.
Facilitate and host housing workshops which address client issues and needs, identify, research and distribute information on and making use of housing resources to families.
Field work minimum two half days in compliance with city agency standards.
Arrange apartment viewings and interviews with landlords, guide and prepare clients for interviews with landlords and brokers, escort clients to apartment viewings as needed.
Be an effective team member by working collaboratively with the Emergency Family Shelter Services Team (Case Manager, Recreational Coordinator, Program Director and Director of Social Services) to assess the housing needs of each resident family.
Arrange, along with the Program Director, weekly inspections of each transitional housing unit for cleanliness & maintenance.
Coordinate Move-In/Move-Out inspections.
Qualifications:
Bachelor's degree preferred; Associates degrees will be considered.
Minimum 2 years of experience related to housing for homeless or low-income households required.
Strong knowledge of housing subsidies and supportive housing programs as well as application procedures
Strong written and oral communication skills
Detailed oriented and demonstrated ability to multi-task.
Bilingual English/Spanish
Computer proficiency with case management system experience. Knowledge of CARES and Google Drive.
Ability to build strong collaborative relationships with staff, landlords and partner agencies.
Other Requirements:
Must work 1 Saturday/month as well as evening shift (8PM) one day a week.
Travel throughout NYC required using public transportation.
Salary: Commensurate with experience
To apply for this position send a current resume and cover letter explaining your interest in the position and how you see yourself contributing to our mission to jobs@nazarethhousingnyc.org
Nazareth Housing is an Equal Opportunity Employer that recruits and hires qualified candidates without regard to race, religion, sex, sexual orientation, gender identity, age, national origin, ancestry, citizenship, disability or veteran status.
If you are interested in joining a team of passionate individuals fighting for a better New York, send your resume and cover letter to:
Our Values
Self-Sufficiency

Responsibility

Well-Being

Integrity

Diversity

Compassion