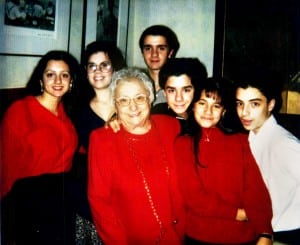 Louise Antinoro was born into an Italian family and was one of 13 children. With a strong respect for education, a talent for designing and making dresses, and a passion for cooking, Louise was an amazing mother of four children and wife to her husband Anthony.
As her daughter, Anna Fantaci, remembers: "My mother is an inspiration to us, and we hope to have the strength and generosity for which she is remembered."
Louise is a great reminder of an immigrant woman who came to America to create a loving, prosperous life for herself and the generations to follow, much like many of the women who we serve each day.