Supportive Housing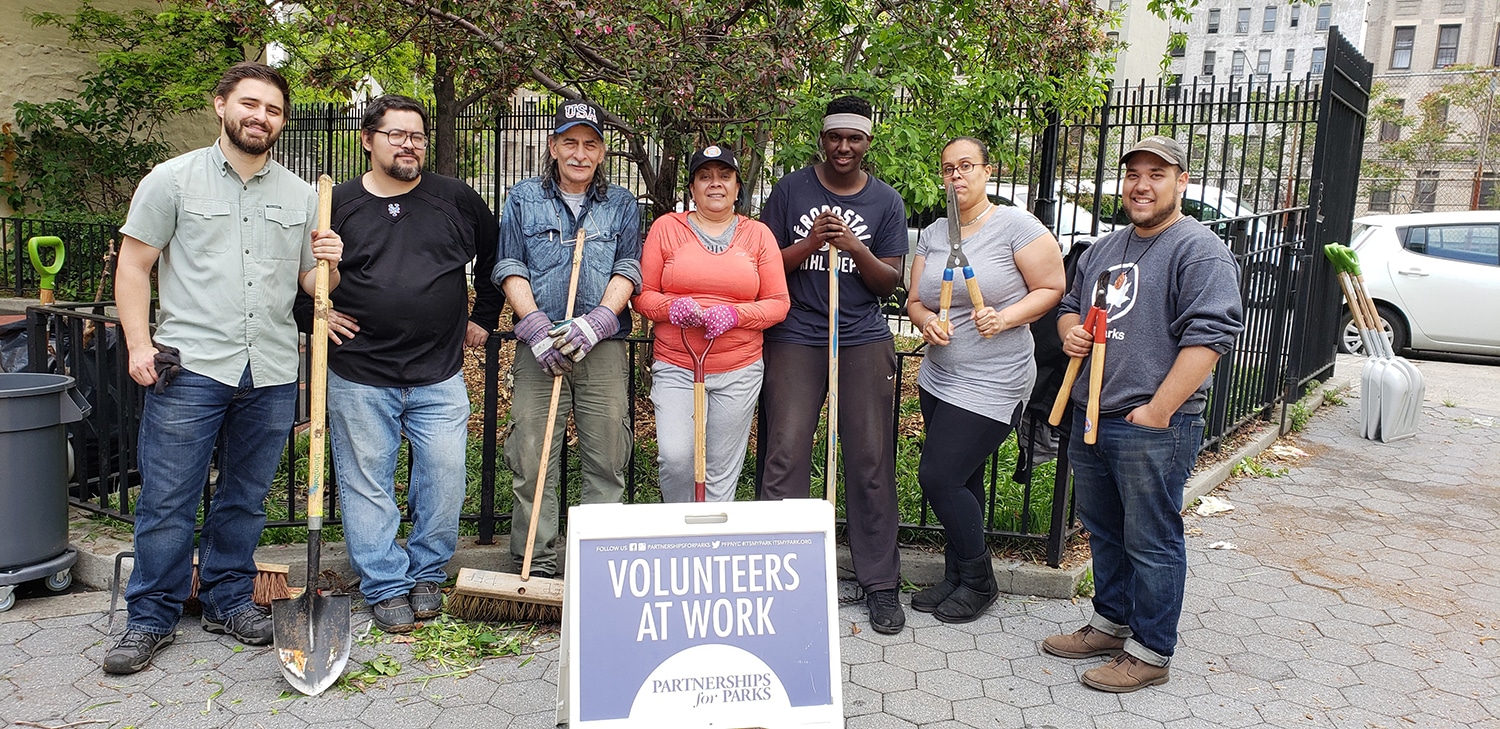 Our Neighborhood, Our Park
Last month, Park Avenue Thorpe Staff, tenants, and volunteers joined forces to clean up the community park at Thorpe Family Playground. The park is a place where many community members relax and spend time, and beautifying the space means a better community for all.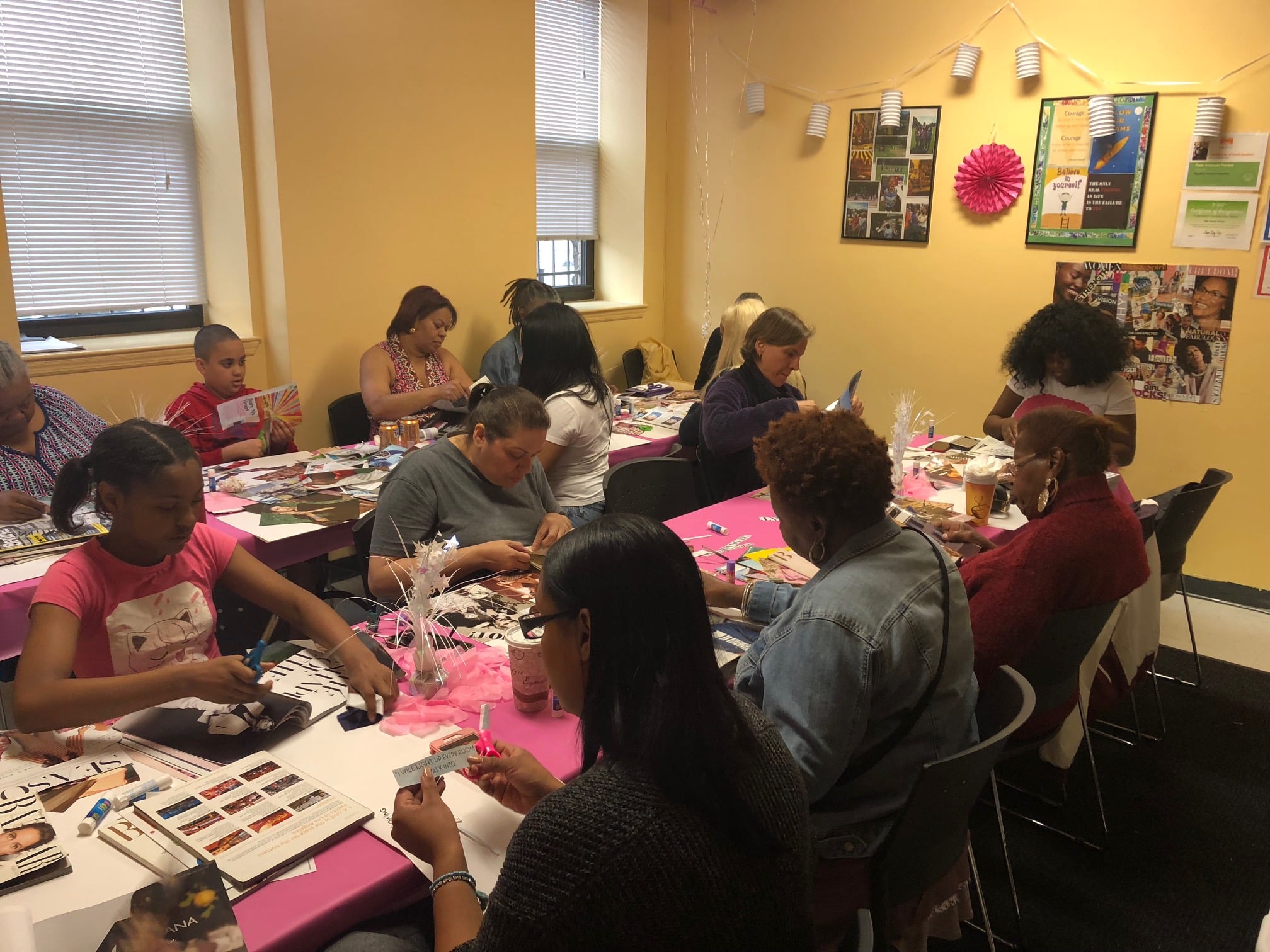 Self-Care Saturday
Another successful event hosted in tandem with Pop-Up Care Shop! On Mothers Day, residents spoke to each other on inspirational topics, such as achieving goals, and using positive language in their everyday lives. Each attendee engaged in crafting their own vision boards and enjoyed a group lunch.
Family Resource Fair
On June 2nd, Nazareth Housing and Essen Medical hosted an Annual Resource fair at Thorpe Family Park for the Bronx community. Twelve community vendors and partnering providers joined together to prevent and reduce homelessness and provide the necessary services and resources to this community.
LES Health Fair
On June 11th, Nazareth Housing hosted the LES Health Fair for the Lower East Side community. We were able to host Iris House to inform the community on HIV testing and counseling, NY Insurance to educate the community on life insurance & retirement plans, and the Department of Health to provide high blood pressure screenings. Health is wealth!
Development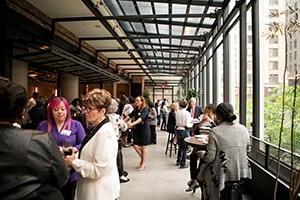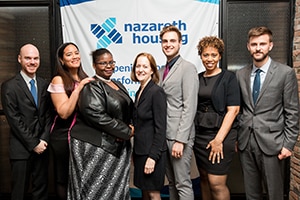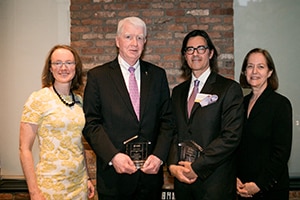 Annual Benefit
On May 22nd, Nazareth Housing hosted it's 20th Annual Benefit, honoring former board member Dan Condon and longtime friend and partner Joseph Rodriguez. Dan Condon spent 17 years on Nazareth Housing's Board of Directors and has been vital to the financial strength of the organization. Joseph Rodriguez is the founder of Playhouse Creatures Theatre Company which partners with Nazareth Housing to offer Little Creatures Act Out Theater Camp to children in the Lower East Side.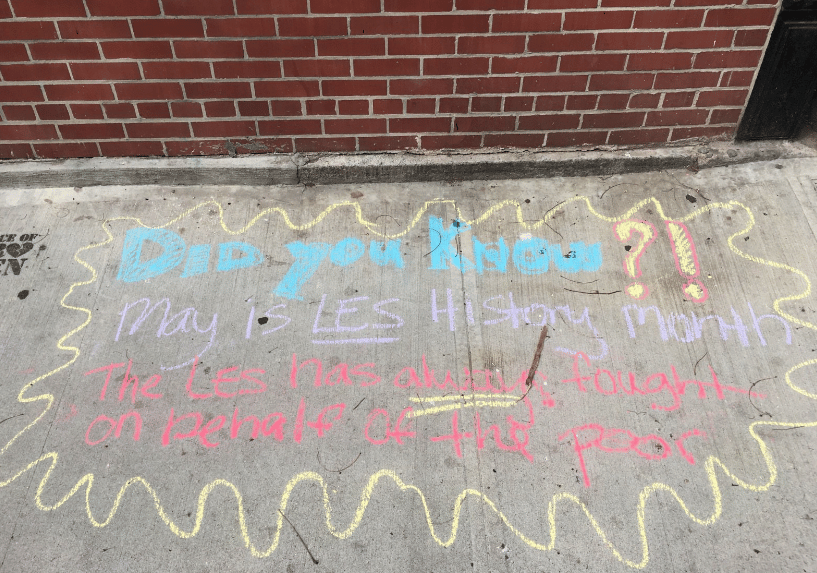 LES History Month
Each year, Lower East Side-based cultural and community groups celebrate Lower East Side History month together, reminding each other of the deep, rich, diverse history of our neighborhood. Nazareth Housing participated in the sidewalk chalking event this year, highlighting our ongoing commitment to our community members.