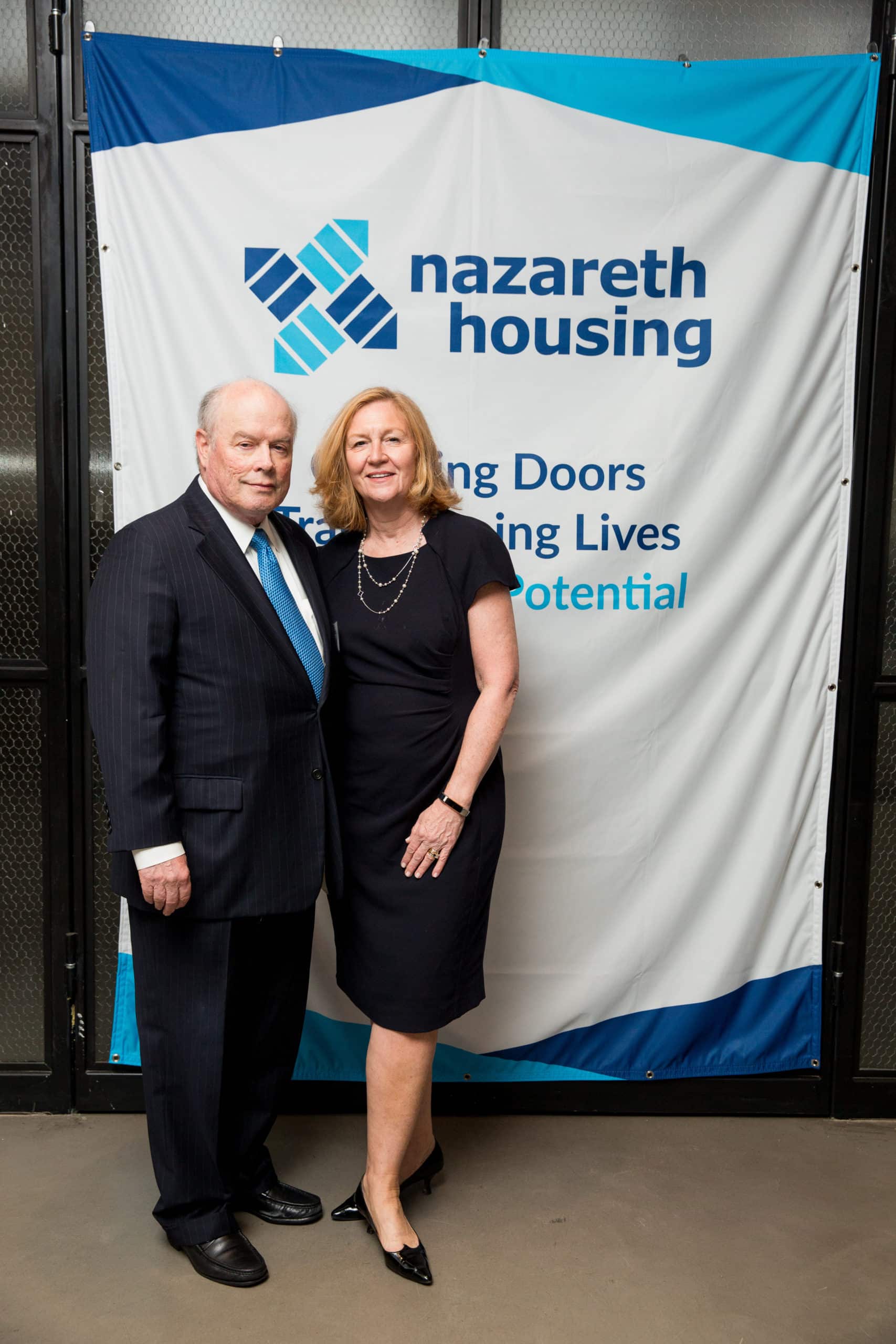 It is with profound regret that we share the news that Steve Edwards, our longest standing board member passed away on Wednesday, April 8, 2020 due to complications from the COVID-19 virus. Steve was a vital champion and steward of Nazareth Housing for nearly 30 years and will be sorely missed by everyone in the Nazareth community.
"Steve was a lion for Nazareth Housing, never giving up and never failing to come up with creative ideas to steer the organization through its toughest times," said Mary Beth Hogan, Nazareth Housing Board President. "His passing is a tremendous loss."
A renowned corporate litigator, Steve was also a great champion of social justice issues, serving not only on the Nazareth Housing Board, but also as the treasurer for the National Center for Law and Economic Justice and as an advisory board member for the Pro Bono Partnership. He combined his skills as a fierce litigator and social justice advocate when he led a multiyear, class action battle against New York City Housing Authority over mold in residents' apartments. 
A distinguished public servant, Steve served as a leader in multiple corners of the legal community: He was president of the Federal Bar Council from 1998 to 2000; chair of the antitrust section of the New York State Bar Association; president and co-founder of the Federal Bar Council American Inn of Court; an advisory committee member for Civil Rules of the United States District Courts of the Eastern and Southern Districts of New York. 
Nazareth Housing was privileged to have Steve Edwards as a fierce and stalwart  advocate for our mission to end and prevent homelessness for the past three decades. Throughout his life, Steve worked relentlessly to bring dignity, justice and visibility to vulnerable and marginalized communities.
Said Nazareth Housing Board President Mary Beth Hogan, "What he would undoubtedly want is for each one of us to step up and do whatever we can to carry on the mission to which he was so devoted for so many years."
If you would like to make a gift to Nazareth Housing in memory of Steve Edwards, you can do here: https://nazarethhousingnyc.org/a-gift-for-steve/