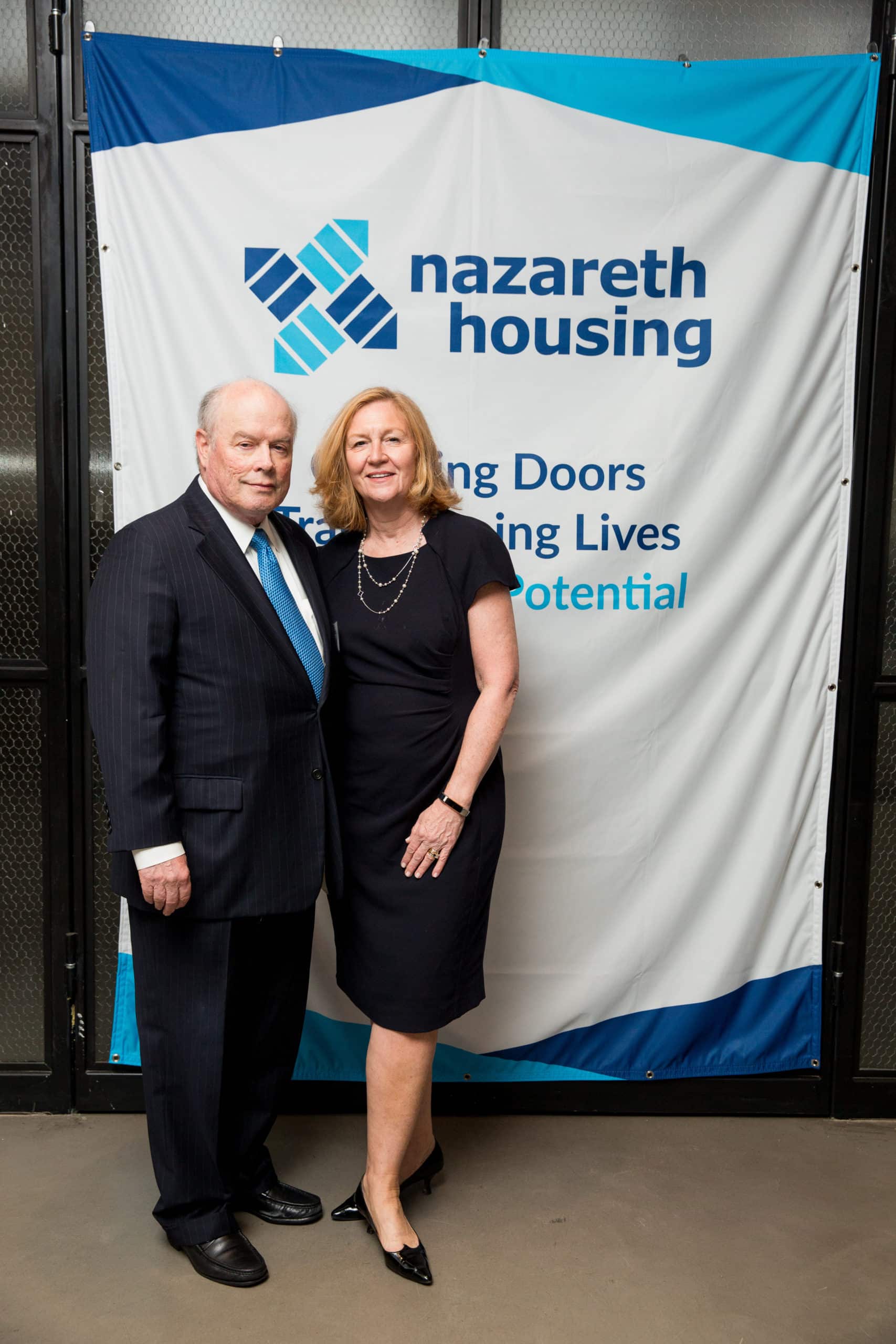 In Memory of Steve Edwards
Steve Edwards, our longest standing board member passed away on Wednesday, April 8, 2020 due to complications from the COVID-19 virus. Steve was a vital champion and steward of Nazareth Housing for nearly 30 years and will be sorely missed by everyone in the Nazareth community.
"Steve was a lion for Nazareth Housing, never giving up and never failing to come up with creative ideas to steer the organization through its toughest times," said Mary Beth Hogan, Nazareth Housing Board President. "His passing is a tremendous loss. What he would undoubtedly want is for each one of us to step up and do whatever we can to carry on the mission to which he was so devoted for so many years."
If you would like to make a gift in Steve's memory, you can do so online using the form on this page, or send your gift to the address below.
Donate by Mail
We welcome your gift by check at the address below. Please make checks payable to: Nazareth Housing, Inc.
Nazareth Housing, Inc.
519 E. 11th St.
New York, NY 10009
Inquiries & Assistance