File Your Taxes for FREE with IRS Certified Volunteers
Check back on January 2, 2024 for more information on how to book an appointment online or by phone.
For the past 16 years Nazareth Housing's free Volunteer Income Tax Assistance (VITA) Tax Program has assisted thousands of families and individuals—including immigrants and ITIN holders, seniors, and those living with disabilities—to receive their full tax refund while connecting them with services that build financial security.
Nazareth Housing's VITA Free Tax Preparation Program offers clients who qualify (individuals earning less than $59,000/year and families earning less than $85,000/year) a secure, accurate, and fast way to file their taxes.
Taxpayers will be served by appointment at our program offices located at One Haven Plaza (200 Avenue C), New York, NY 10009. Our VITA site will open on January 24, 2024 and the deadline to file tax returns is April 15, 2024. 
VITA Tax Program Details 
IRS-trained and certified staff and volunteers prepare tax returns free of charge.

Tax documents are reviewed for accuracy and completeness before the preparation of tax return.

Careful review to ensure that taxpayers receive all tax credits (EITC, Child Tax Credit, American Opportunity Tax Credit, etc.) for which they are eligible

Returns are e-filed directly with the IRS. Most taxpayers receive their refunds within 7-10 business days.

Required Documents Need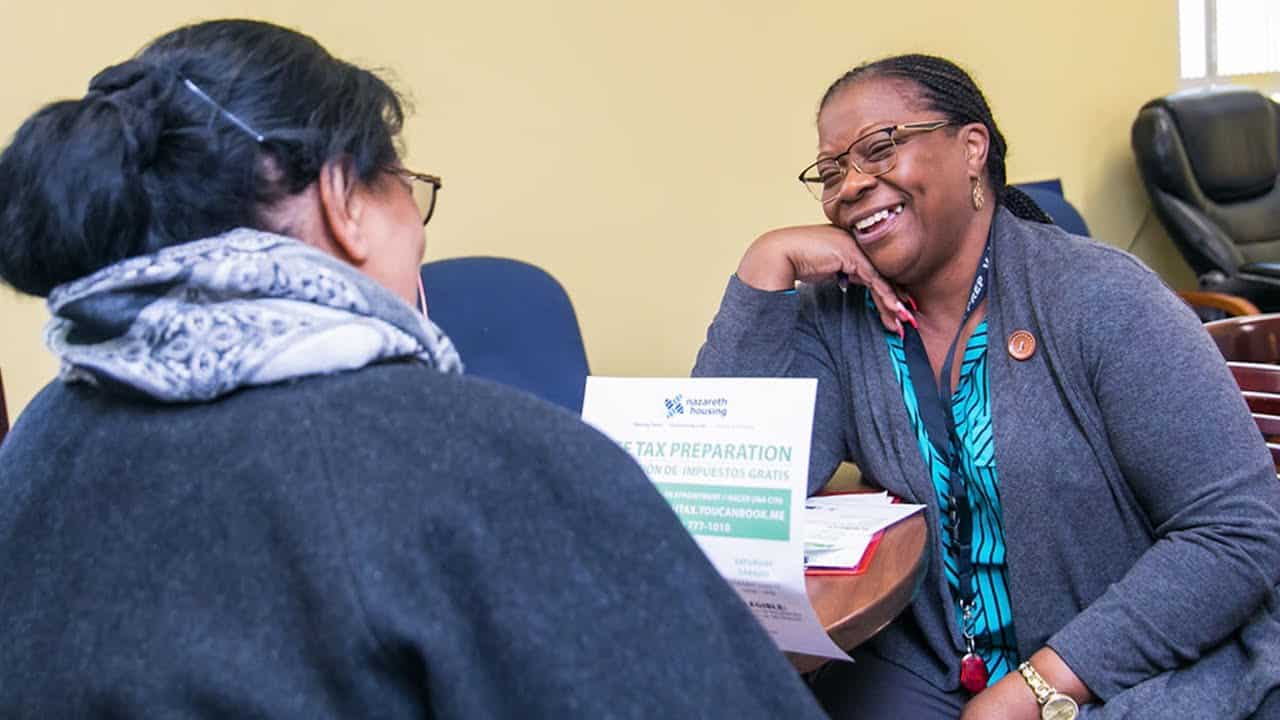 Have Questions?
For questions and more information email us at taxes@nazarethhousingnyc.org.